This post is a gift guide and contains affiliate links for the items mentioned for your convenience.
My fourth grader has moved into that difficult to buy for stage. She's a child some days, and more of a teenager the others. She likes to do things independently, but still like to do things with me.  She's moved past the little kid toys, into creating something or exploring the world than make believe play, but she still loves a good game of dolls. She's difficult to buy for, so I have to start thinking early. And while I was thinking, I came up with this holiday gift guide for girls 8 to 10.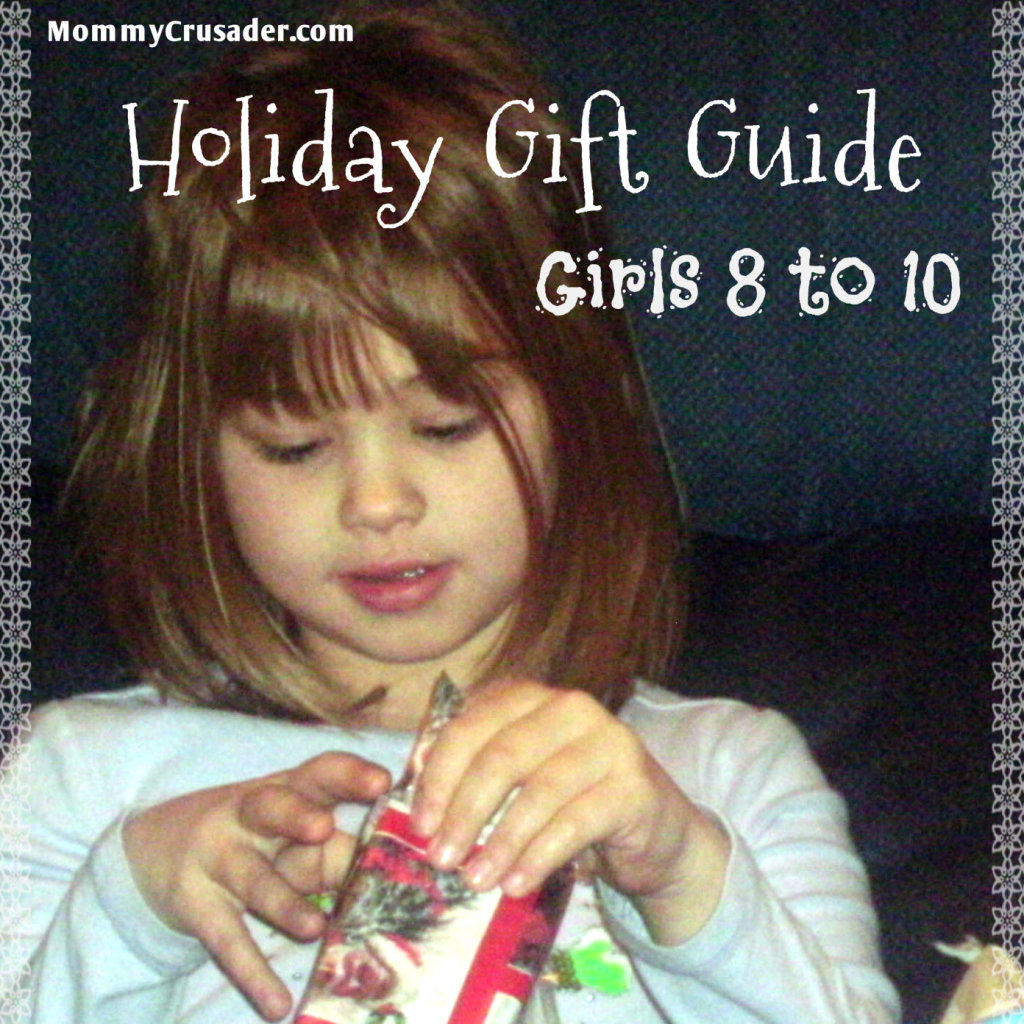 The American Girl Doll and Accessories
These dolls have been popular for a while and are great, tough, dolls. The accessories are fabulous and make for a great day playing dolls. The dolls come with a book explaining about the doll and what American girl she represents. My daughter loves that her doll enjoys cooking, wears glasses, and does well in school.  The books are hardcover and good sized chapter books.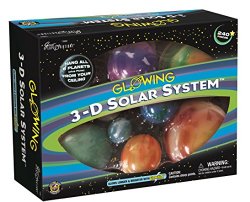 Science Exploration Sets: Glow-in-the-Dark, 3D Solar System  
My daughter loves science, any topic is great, but she is currently really into the solar system and minerals. So, the Glow-in-the-Dark, 3D Solar System will fuel her imagination and love of science.  The planets can be hung from her bed room ceiling. The kit looks sturdy enough to survive "help" from younger siblings – and when it's hung, the baby won't be able to get to it. Added bonus!
My daughter loves creating works of art, and the classic Spirograph helps her create fabulous geometric pictures. It's also fun for Mommy to join in the creation because of the memories it brings back. My favorite part – coloring the creations with my daughter after we've finished using the Spirograph.

The Buzz Blast board game by Highlights 
This is a fast paced, fun family game that encourages thinking skills in a fun and entertaining way. We played this game together and laughed the whole time. It's a great game for children seven and up, and can be easily modified to include younger children.
My daughter played with these at a science and technology fair. She loved them. Anytime she sees these, she practically drools over them. They are a great way to show how electricity works, and are simple enough to use that my preschooler was able to build a working circuit at the fair. They are a bit on the pricey side, but worth every penny.
Any Lego Friends Set 
My family loves to build with Legos, anytime, anywhere. My daughter loves her Lego Friends Downtown Bakery Set. She enjoys the accessories that came with the set and make play more realistic. There's just something magical about building Legos together. Maybe I'll have to get a set of my own.

These are just suggestions and thoughts for people who have girls in that in between stage between child and teenager.  The items listed were chosen for their playability, durability, and educational benefits.
Thanks for reading. Happy shopping!