Sometimes it is hard to know what to buy for a family for Christmas. The desire is to get something that is meaningful and thoughtful, but not break the budget. Friends, too, fall into this tricky category. Here are a few holiday gift ideas, that are fairly inexpensive, but don't include a fruit cake, for families and friends.

Family Movie Night
Give that family on your list a evening together. Pick out a family friendly movie (like the new Planes movie, or a VeggieTales movie), add a box of microwave popcorn, a 2 liter bottle of soda, and some $1 movie candy. Suddenly, the whole family can have a fantastic date night, and go to the movies, for a fraction of the cost of going to the movie theater.  The Dollar Store usually has plastic popcorn containers that can be used to hold all of the goodies and movie. It's a fun way to celebrate that family! This gift costs about $10 plus the cost of the movie. Download the Movie Gift Tag.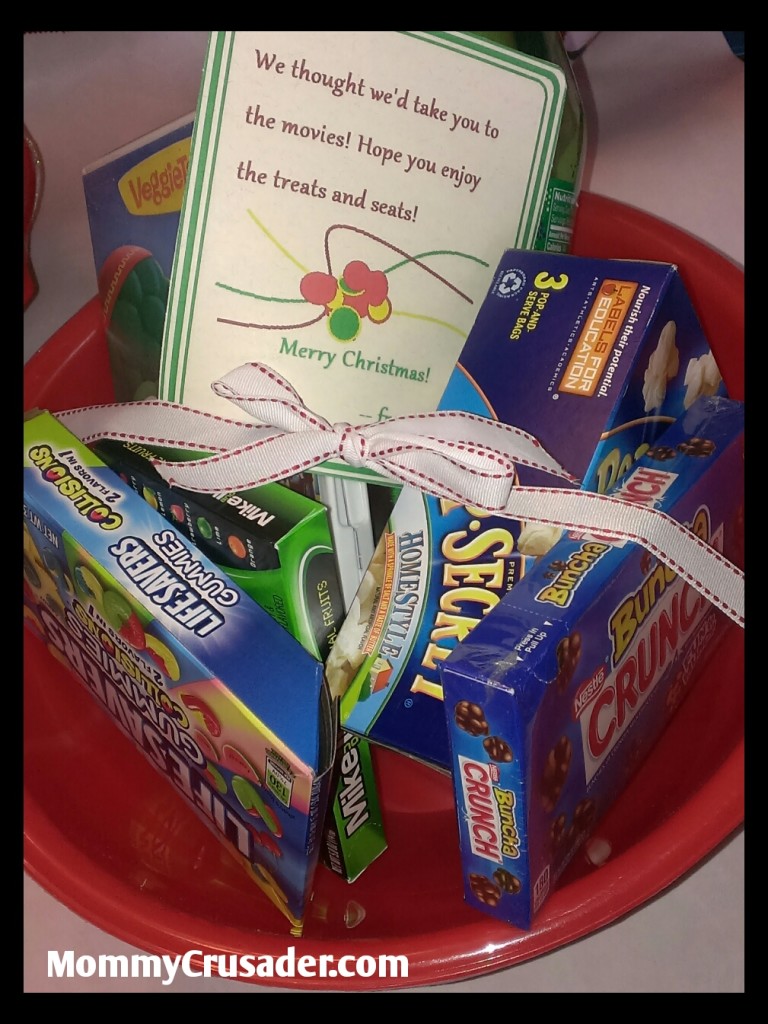 Hot Cocoa and Almost Homemade Cookies
This is a simple way to provide a little Christmas cheer to a neighbor or family. Simple buy a package of hot cocoa (I like Stephen's Hot Cocoa) and add a plate of cookies. If time is an issue, Keebler has some tasty, almost homemade, cookies that can be placed on the plate. If you want to include some mugs, the Dollar Store, again, has a good selection of mugs and nice Christmas plates. This gift costs between $10 and $15, if mugs are included.  Download the Cup Gift Tag.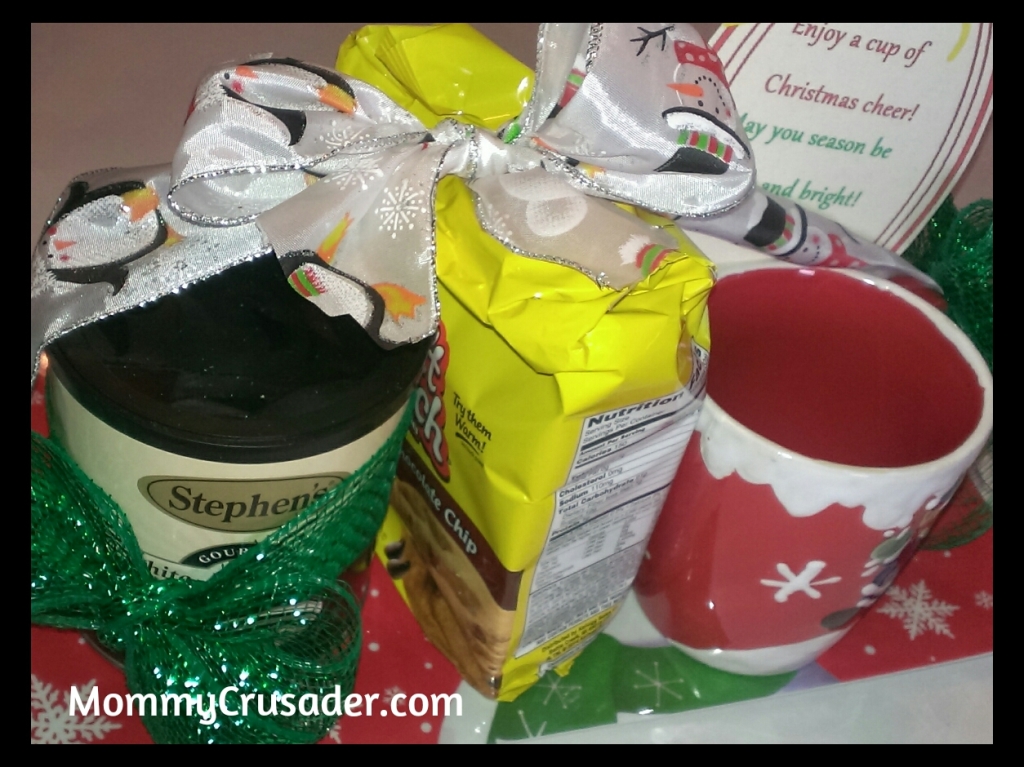 Dinner in a Strainer
What family doesn't get strapped for time during the holidays? A very thoughtful gift is a spaghetti dinner, just waiting to be heated. Simply gather a package of spaghetti, a jar of sauce, a bag of salad, and a loaf of garlic bread from the store. Place them in a strainer, again from the Dollar Store, and the present is all done. Plastic ware and paper plates can be added to make cleanup easier for the family too. Drop it off with a note wishing the family bon appetit! This gift costs between $10 and $15, if the plastic ware and paper plates are added. Download the Dinner Gift Tag.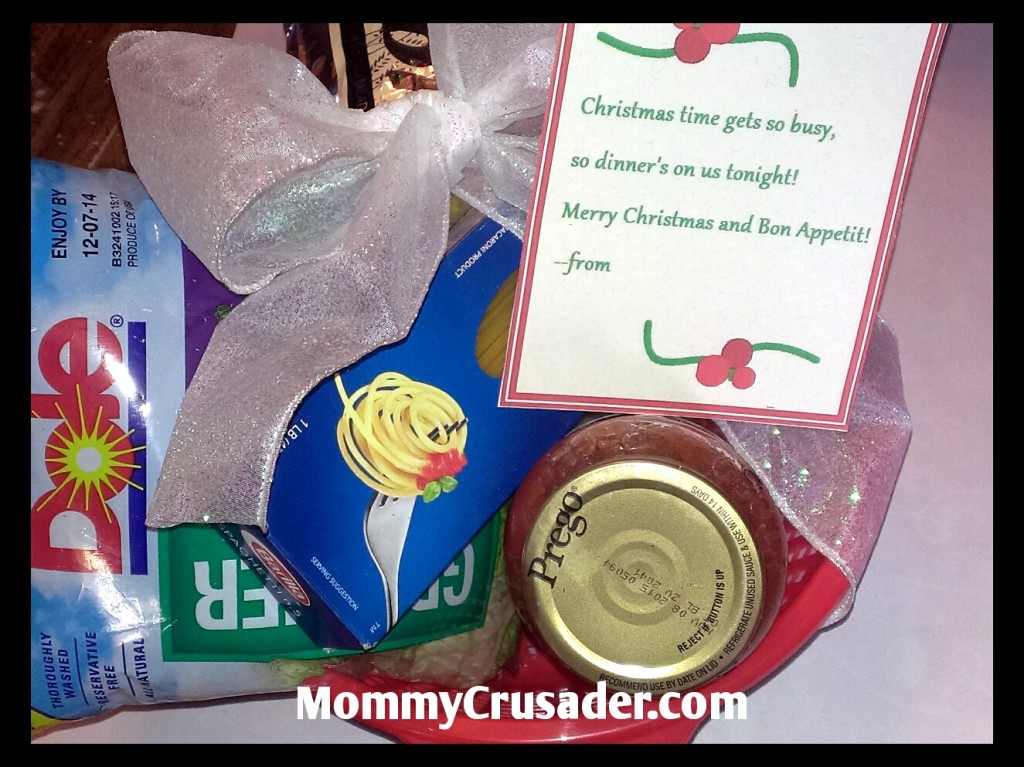 Family Game Night
Another great way to surprise a neighbor or family is to give them a family game night. Gather together some snacks – like chips, candy, chocolate dipped pretzels, and a 2 liter soda bottle. Place the snacks in big bowl, and add a game the family can enjoy. With this gift, though, it's good to be sensitive to the ages of the children in the receiving family. Some games are not meant for young children. Here is a list of a few of our family favorite games: Uno, Rack-o, Blokus, Skip Bo, Settlers of Catan, Disney Apples to Apples, and Ticket to Ride. Download the Game Gift Tag.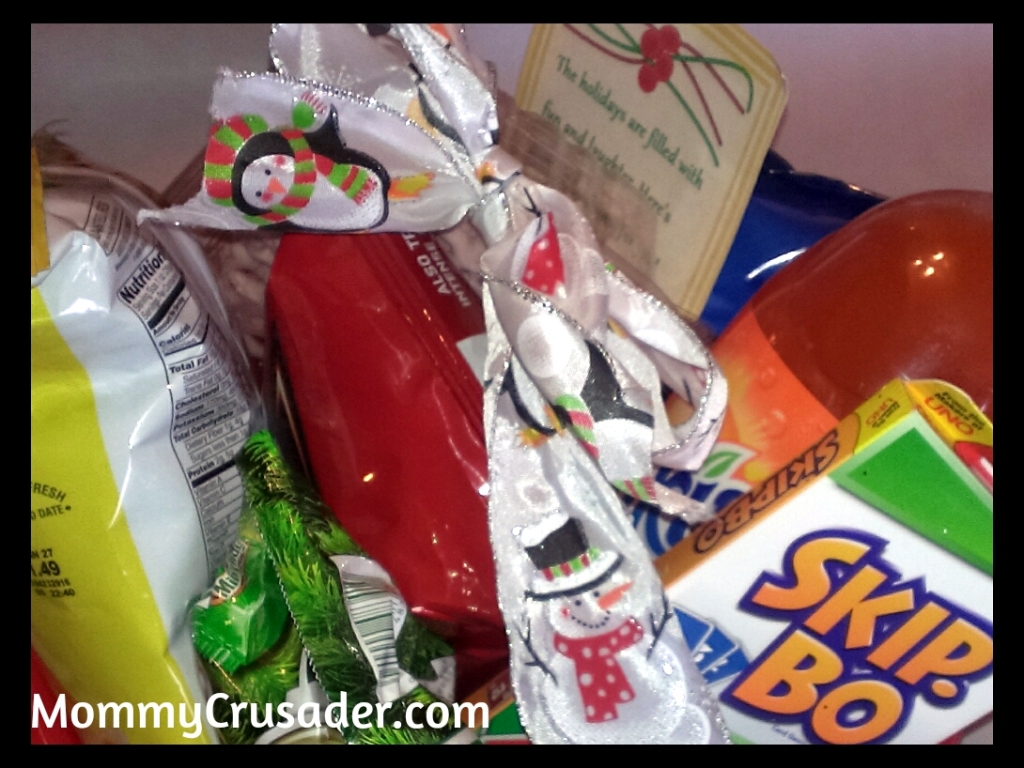 These gifts are fast to put together and none are too expensive. They are good gifts to take when visiting good friends.
What are some of your favorite friend and family gifts you've received over the years? I'd love to hear about them. Let me know in the comments below.
Download All Tags in one file.