*This post contains affiliate links for your shopping convenience.
After seeking some advice and asking some pointed questions, I have come up with the best of the best toys and gifts for young girls. Actually, I sat my preschooler down, and had her look through some toy catalogs. There was a lot of "I want that, Mommy." But the desires can be categorized into a few groups. This gift guide has been put together from the perspective of an energetic, imaginative three year old. She loves playing pretend and playing with other children. She also loves to draw and create new things as gifts for others. And what has resulted is my 2014 holiday gift guide for girls, ages 3 to 5.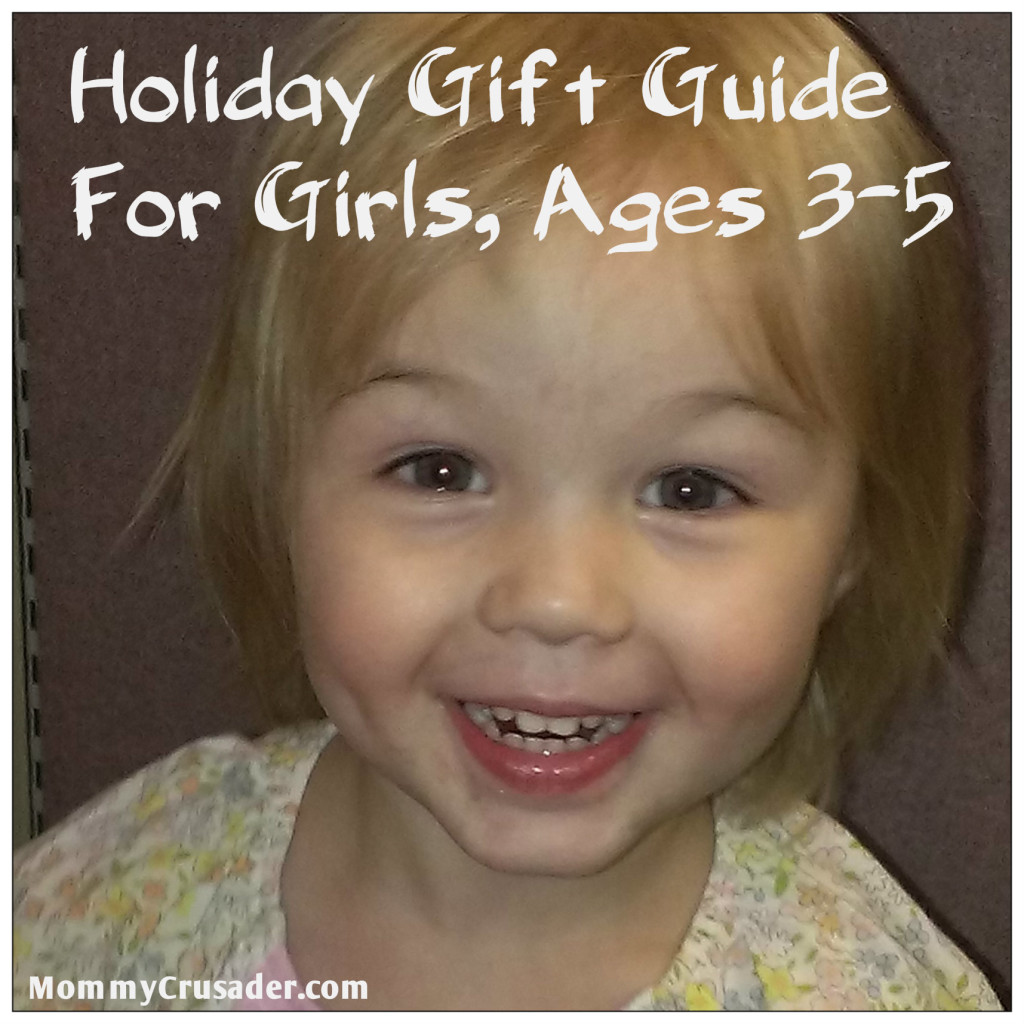 Dress ups
Any type of dress ups, but especially princess dress ups, are very popular this year. Every princess dress, pair of slippers, or crown elicited "ohs," and "wows"—but in particular the princess costumes form Disney's Frozen seemed to be the most popular. This shouldn't surprise me – my preschooler loves to dress up and pretend to be Elsa from Disney's Frozen. We hear "Let it go" almost every day. So, what a better way to encourage this pretend play than with a few princess dresses to change into.

Art Supplies
Art supplies, especially markers, sticker, and water colors, are sure to be a hit with this preschooler. She loves to get creative and make "masterpieces". Anything that will encourage her fine motor development is also a plus. Also included in the art supplies wish list were glitters, scissors, glue, and sketch books.

Outside Play
My preschooler was captivated by the pop up tents that resembled a castle – and of course, it was pink. She almost lost her mind, however, when she saw a pink picnic basket with tea set and camp chair. Then, there was the Frozen sleeping bag. "I can use it in the tent and sleep outside," she said – never mind our night time lows have already hit the negative numbers. But, in the summer these would be great toys to play with.

Wood Beads and Bead Kits
I'm giving these their own listing because, while artistic and creative, these kits don't create things on paper. My preschooler loves creating 3 dimensional items. And she loves wearing jewelry. These kits allow her to satisfy both of these desires. They also allow her the option of creating small gifts for her friends and family members – it's hard to find jobs that pay well when you are three and four, so gifts are usually homemade. Also, again creating masterpieces with these kits promotes fine motor development, which is essential to be successful in school.

I love shopping for this age of children. There are a lot of great toys out there, but we like usually like the toys that encourage the developmental stage the child is in. For two to four year olds, that's the imaginative, pretend play, social play stages. It's so much fun to watch them enjoy their toys with their friends, family members, and even myself.
Happy Shopping!