Sometimes, it's the little things in life that make or break a day.
Today, I have to be honest, started out rough. Kids were fighting with kids. Mom was frustrated with not being able to get things done. Baby was grumpy. Everyone needed a little bit of love in their love buckets.
We got out of the house for a while, and restarted our day.
After getting back from our outing, I started trying to pay attention to each of my children. That's usually what is needed after such a rough start. My five fantastic children just wanted to know I loved them. So, I played a card game with my oldest. Later, I helped her build a rain catcher. She did most of the construction; I just helped with one part. Then I played a card game with my Kindergartner. He promised me a rematch tomorrow. These were just two player games. So, it allowed for some great one on one time. Then I played "Rescue bots" with my second grader and had him rolling on the ground laughing. I don't know how to transform his rescue bot action figure.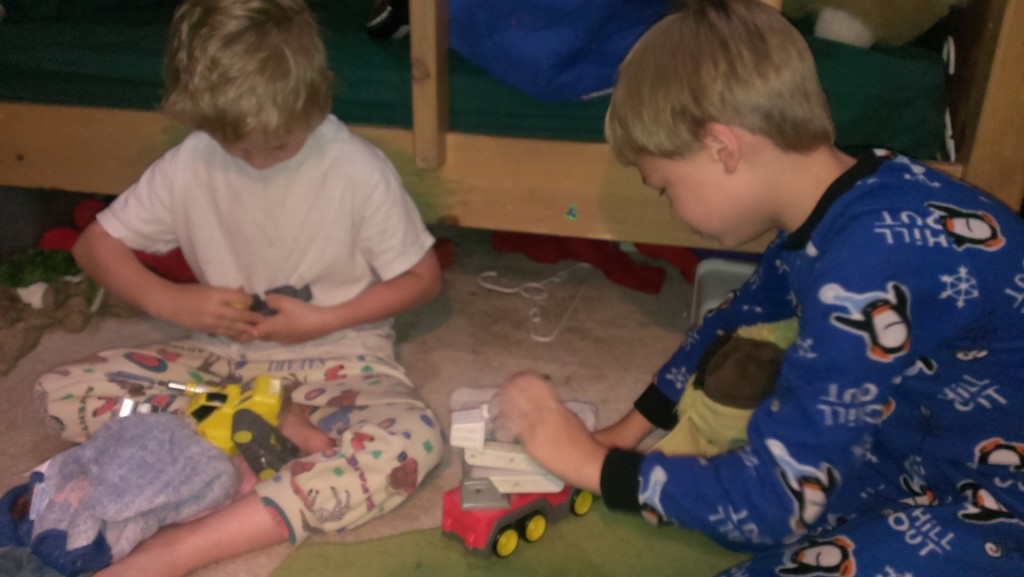 We also made some no bake cookies together. I gave him the spoon. I spent some time tickling my baby. And watching her climb up onto the piano bench, and play a few songs. And rounding out the day, my preschooler "read" a book to me.
I also got to watch my husband play the card game with our Kindergartener, tickle my fourth grader, play rescue bots with our Kindergartner, admire our preschooler's ability to sing "Let it Go" from Frozen, unwrap a "present" (it was our second grader), and feed chocolate fudge to the baby.
So, even though it started out as a really rough, tough, "wish everyone would go back to bed" day actually ended perfectly. We had a peaceful night routine – which included baths, tickles, songs, and prayer. And everyone went to bed happily. As an added bonus, it even rained!
Days like today help me remember why I chose to become a mother.
What helps you remember why you have children? What does you're perfect day look like? Let me know. I'd love to hear about it.