Okay moms out there, I'm going to honest for a moment. I like my children to make a moderate amount of noise when they are playing. The noise helps me keep track of what they are doing. It's when they get quiet that I get nervous and worried. I mentioned in "You Know you're a Mommy Crusader When" that the quiet moments lead to some interesting situations in my household. I can think of three examples that happened recently.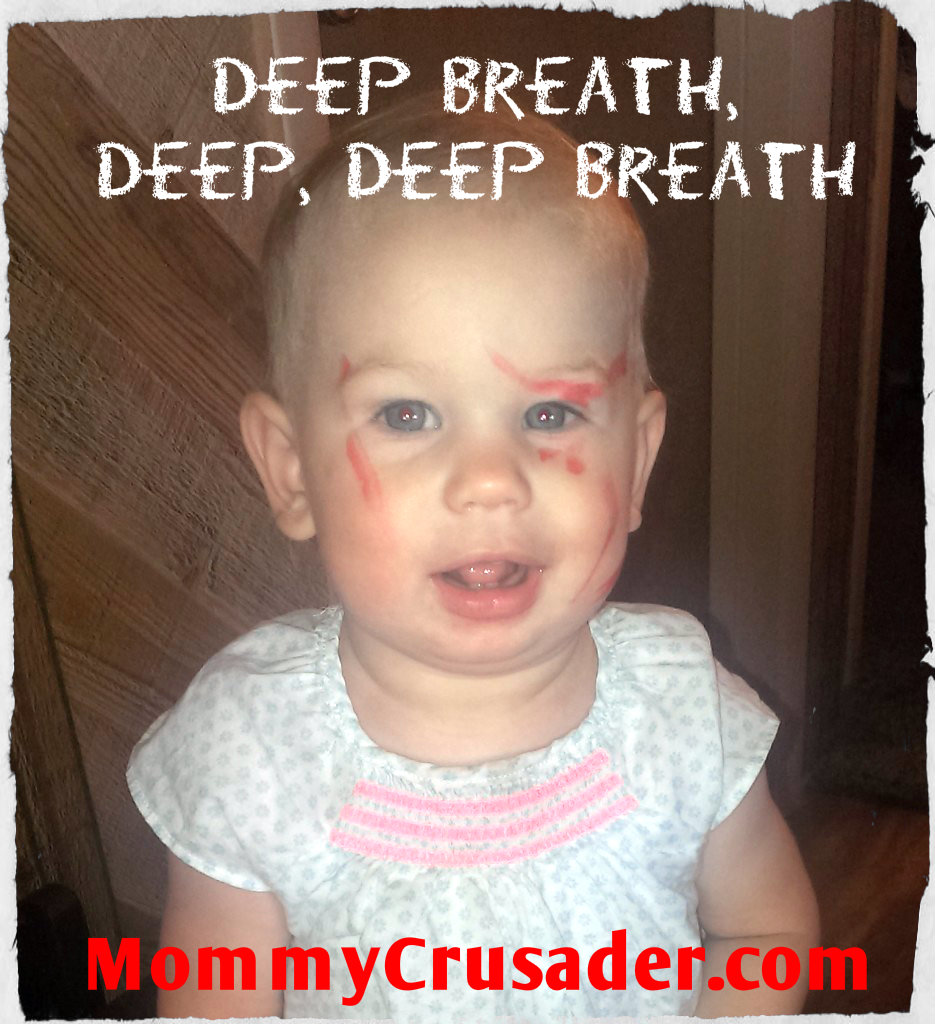 The first happened this morning. I was upstairs dealing with a child who needed some teaching for a moment. Everything was quiet downstairs, so all was well . . . I thought. While I was trying to understand and be understood with this child, my second grader came running into the room carrying the baby. My second grader is incredibly excellent with watching the baby, even when I haven't asked him to do it. So, his appearance with the baby put me on my guard. Out of breath, he said too quickly, "The Kindergartener's colored with markers on the baby." I was taken by surprise and asked him to repeat himself. He took a deep breath and said "The Kindergartener has colored with markers on the baby." I sent the Kindergartener to time out. I finished dealing with the other child, and went to inspect the damage. My baby looks like someone's put war paint on her. My Kindergartner's first words to me, "It's okay, Mommy, the marker is washable."
Deep breath. Deep, deep breath.
Later, I left my laptop open and on the ground while I was popping some popcorn for my preschooler, who has to take it easy for a little while. The living room was quiet and peaceful, I thought.  When I came back, the baby had more programs, windows, and files open then I have ever opened on my laptop, ever. I was just glad she hadn't crashed the hard drive in the 3 minutes I was gone.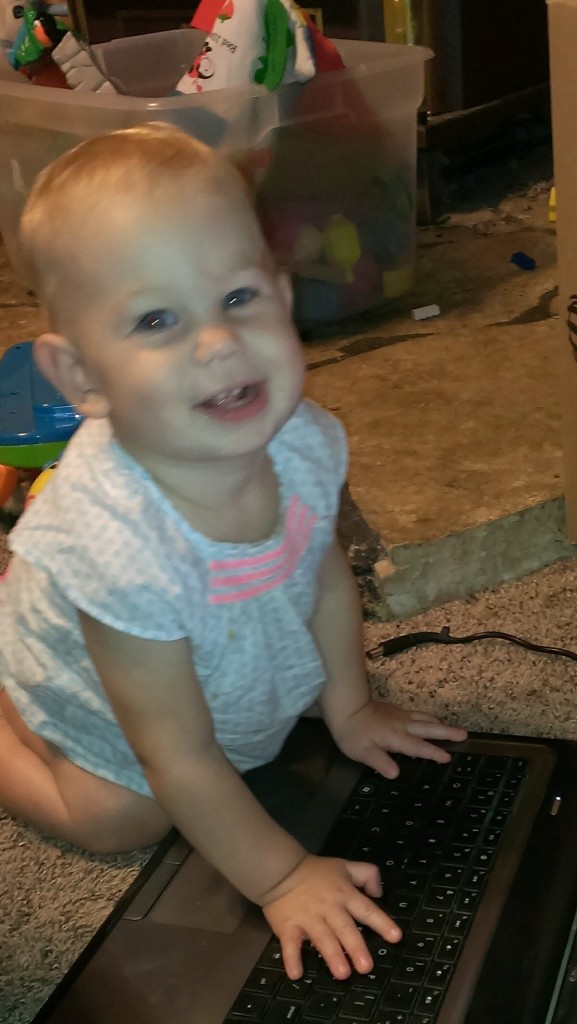 Deep breath. Deep, deep breath.
One final example of how moms need to beware of the quiet moments happened earlier this week. I was working on the blog content for the day, while my husband was managing the site. All was quiet, which means, "all is well," right? Not exactly. My preschooler comes into the living room and says "I didn't put all the black tape on my chair." What? I went to investigate with my preschooler in tow. There's her kid sized chair with black electrical tape wrapped all around the legs. Might I add, the tape was wrapped very carefully around the chair legs. She admitted that she really was the person who did the deed.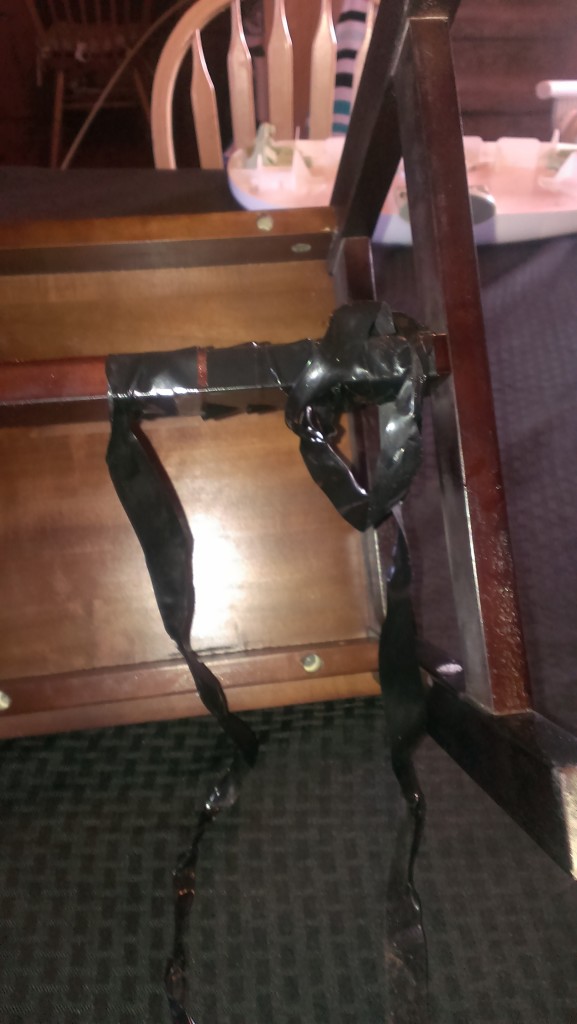 Deep breath. Deep, deep breath.
The quiet moments when my children are awake give me nightmares. One of these days, I'm going to pop in and find – I don't know what – and that scares me. And sometime in the future, I'll look back, I'm sure, and laugh at all this. Does anyone else have these types of moments?  Let me know, I'd love to know my family isn't the only one like this.