National Brush Day is November 1. Yes, I find it ironic that it's the day after the largest candy giveaway of the year, Halloween; and I'm fairly certain the date was chosen on purpose.  As I noted in my previous article: Brushing Their Teeth, the oral hygiene of my family — and especially my children — is very important to me.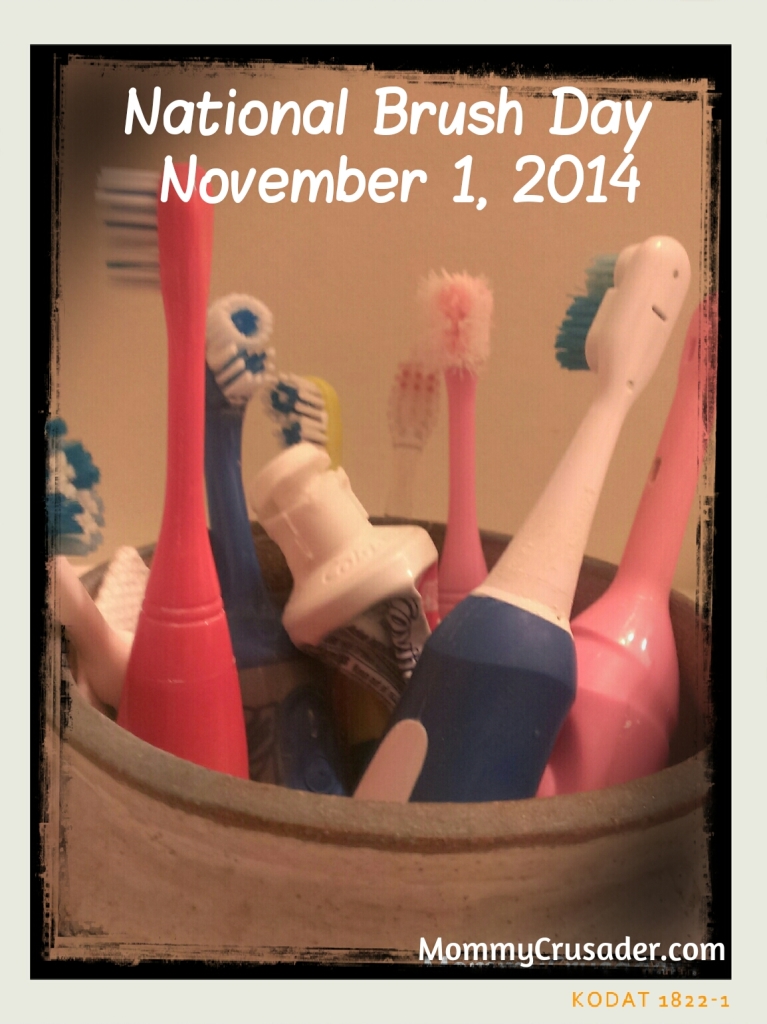 Luckily, there is an amazing resource to help parents teach their children how to brush.  2min2x.org, developed by the Ad Council in partnership with Healthy Mouths, Healthy Lives, has many wonderful options for helping kids learn this skill and develop this habit. There are videos that can be downloaded to help children know how long to brush, there are video games to make brushing fun, and some funny public service announcements about how important teaching children to brush really is.
Here's one of the videos I liked the best. Enjoy this short, humorous video about this important time of day:
There are three other videos if you want a quick laugh. They are a great resource to start talking to your kids about how important it is to brush our teeth.
Here's a wrap up of some of the other features this site offers.
Videos to Ensure that Kids Brush for Two Minutes
One thing that my kids have always struggled with is brushing for long enough.  2min2x.org also has resources for that.  They have collected two minute videos from many popular kids shows.  You can throw these videos on your phone or IPad and make sure that the kids brush for the entire time the video is playing.  I have included one from one of my kids' favorite shows, Lazy Town, but there are a lot of other options, so you can find one for your kids here: Watch & Brush
ToothSaver App
2Min2x.org also has a fun app for your android or apple device.  It is a game called ToothSavers.  In this game, your kids practice brushing the teeth of the game characters.  The game can also help your child correctly brush their teeth.  It starts a two minute video and then directs your child to brush certain areas of the mouth. My husband had a lot of fun playing with this app. I think he'll let the kids use it soon. Part of the game includes a challenge to have your child brush their teeth twice a day and it tracks it in the game.  Also, this app will automatically set off an alarm in the morning and in the evening to remind your child to brush their teeth.  This alarm can be turned off — also a good feature.
Text Reminders
2Min2x.org also has a text challenge.  By registering here, they will send you two texts a day for five days reminding you to have your children brush their teeth. Use the challenge for three weeks, and a new habit of brushing their teeth is formed for your children.