My fourth grader had a birthday last week. She'd asked for an LDS Lego kit about three days prior to her birthday. We investigated and found out the company that makes these kits was completely sold out – with a rather long waiting list. Maybe for Christmas . . . but in the meantime, Mom found "The Lego Ideas Book" by Daniel Lipkowitz. That book set off a weekend of Lego building and adventures.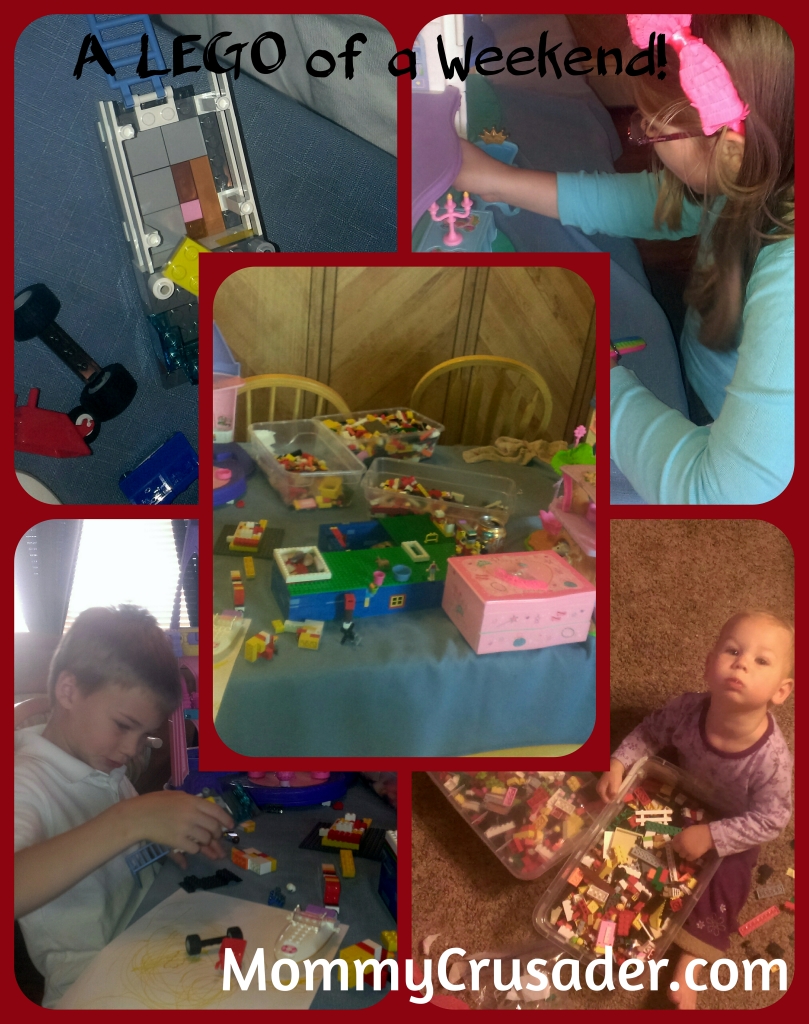 My daughter had received many other gifts for her birthday, so she wasn't so interested in the Lego book, but my second grader . . . he couldn't wait to build something from the book. His favorite movie from the summer was "The Lego Movie". And with that movie as his inspiration, he started looking for his project. He looked through all the projects and decided he wanted to work on building a two story house, with the furniture, and various other home accessories.
The first step, the book said, was to find all the bricks that are the color desired for building the project. This was a daunting task considering our baby kept dumping Legos back out of the sorted bins, but eventually we were successful in finding all the blue Legos we owned.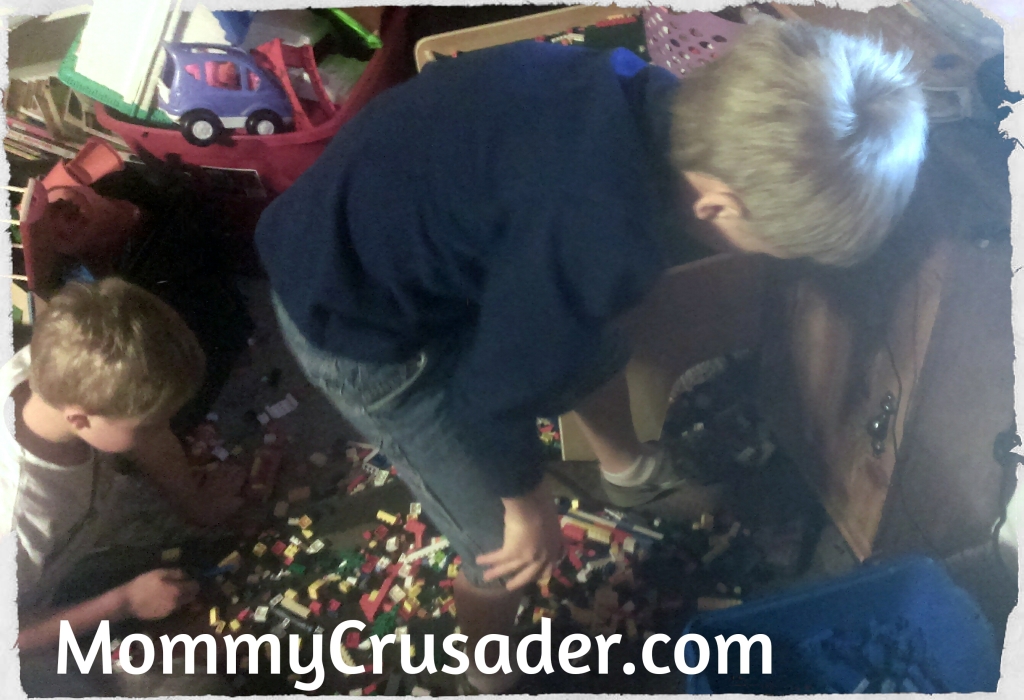 At this point, Mom had to step away to help other children, but because it was Saturday, Dad was able to help with the layout of the outside walls. They also worked on adding windows, doors, interior doorways, and interior walls. They got the first floor finished before they realized our family didn't have the right plate on which to build the second story.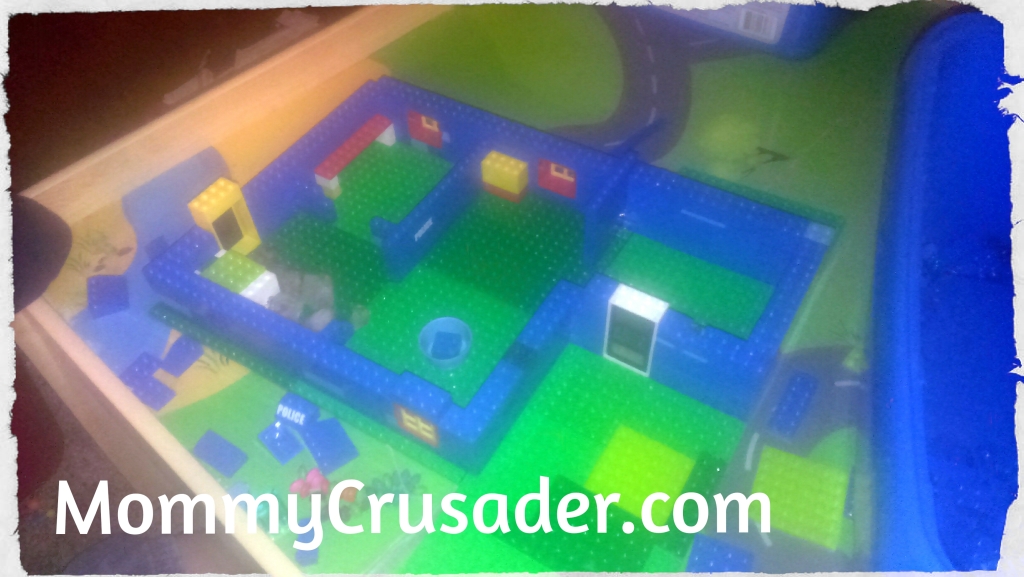 My second grader was undaunted. He used multiple small plates and built rooms on those. These second story rooms have no exterior walls, but they can be moved to gain access to the first story rooms. And all he really wanted to do was build the house and furniture, so he could play with the Lego figures.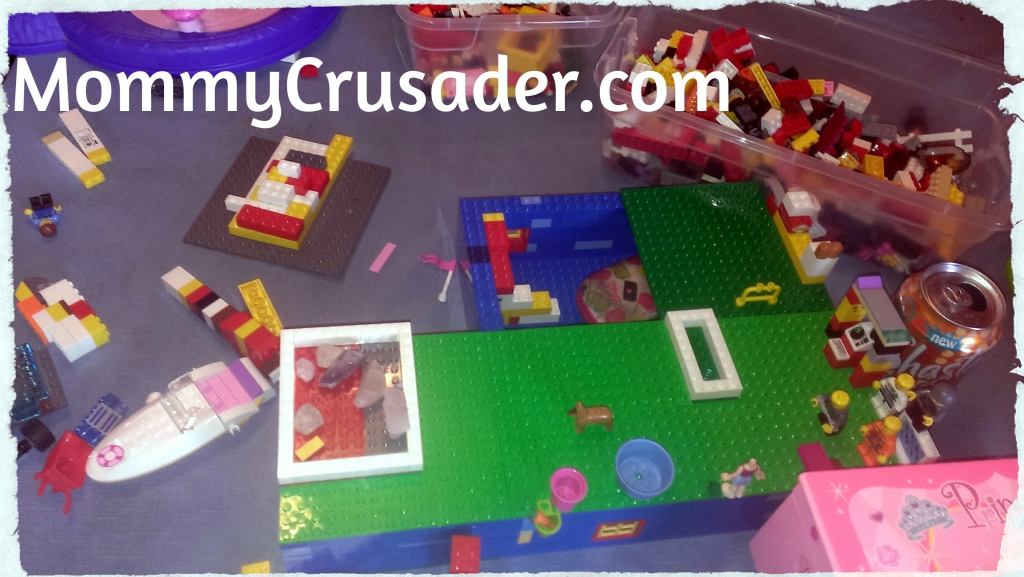 At first, he was highly protective of his Lego house. And that was a natural response; he'd spent several hours creating the first floor and movable second floor. But over the course of the weekend, he loosened up and allowed my Kindergartener and fourth grader to play with his house and with him.
And play they did, for countless hours. They played together, developing the story for the Lego figures. There was an amicable give and take among the three siblings, to the point that I don't know what the story was that they had developed. I was asked once "Mommy, may you please put this arm back on." And I was asked once to "Please put the head back on." But other than that, they didn't need me.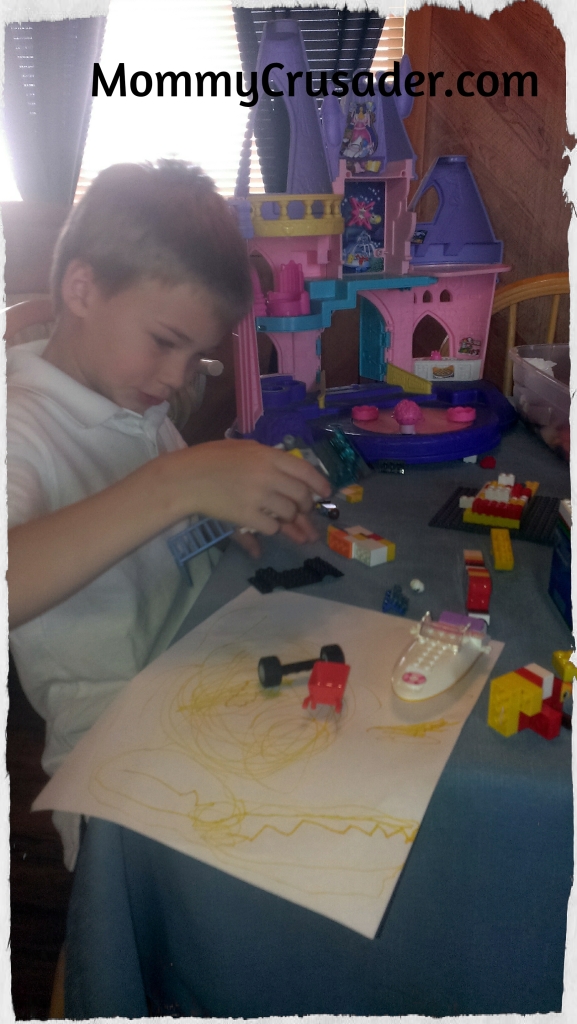 They played so kindly with each other –with only minimal input or refereeing from Mom or Dad. I looked up from working on a project, Sunday afternoon, and realized my four children (they were even including the preschooler) had been playing peacefully for more than three hours.
I hated ending the Lego weekend, but at some point we had to have supper; and the Legos had taken over the dining table. Maybe we can set up another Lego experience next weekend? I hope so.
What kind of toys do your children find themselves lost in? I'd love to hear about it.