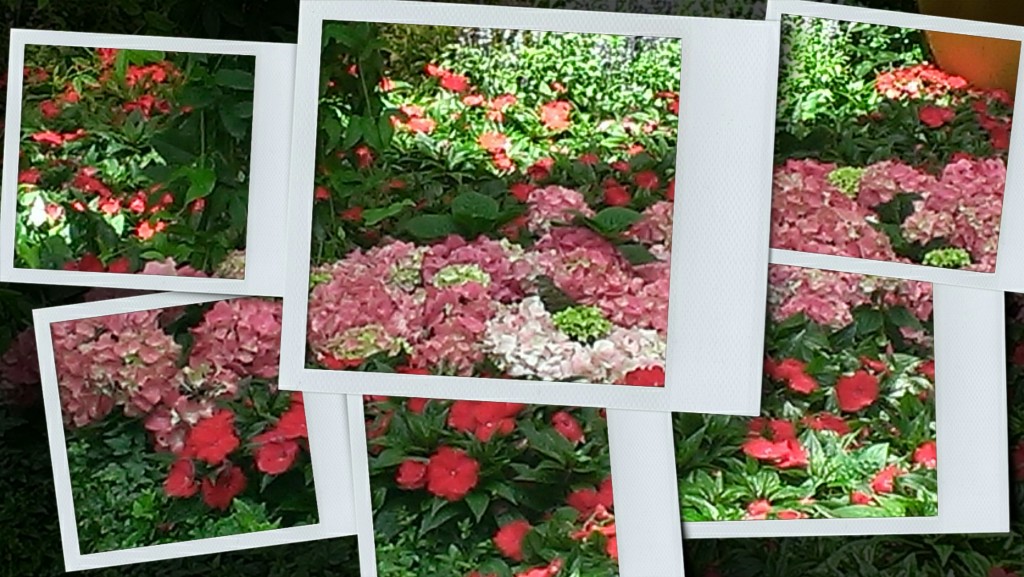 Las Vegas is always hot in the summer. It doesn't matter what time of day, it is hot. But, the time of year most people travel is the summer. So, the next place we checked out on the Strip was a nice air conditioned garden. Yes, a beautiful, indoor garden with fountains and topiaries. It was tranquil and cool and a good place to hide from the Vegas heat.
We went to see the Bellagio Gardens. These gardens change every three or so months, so there's always a fresh display.
We went there during Christmas and saw a fantastic display with Gingerbread houses, towering Christmas trees, a walk-through snow globe, Santa's sleigh, and a model train. It was a fantastical winter wonderland display.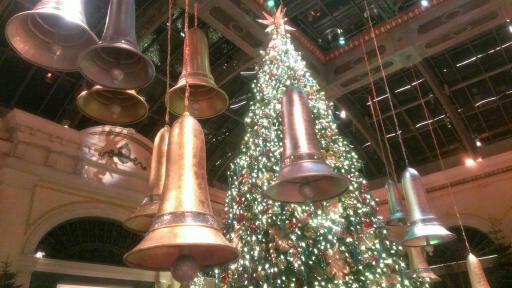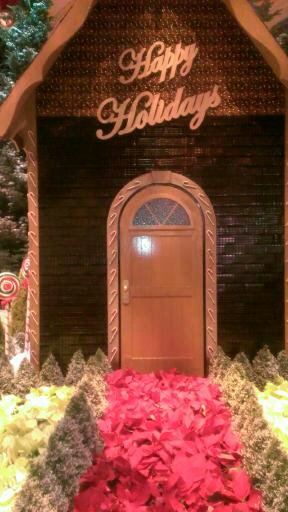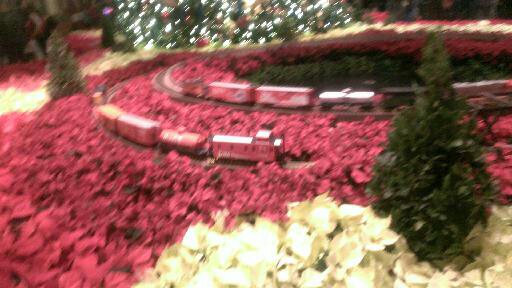 This time around, the display was themed for summer and the Fourth of July. The display had a greenhouse aviary, giant frogs and snails made of flowers, watering can fountains, a gigantic treehouse, and Koi ponds. It was summer personified. My kids loved watching the Koi from inside the treehouse tree. And the birds in the aviary were fabulous to watch. There were also a few wild birds, which had managed to make their way into the gardens. They were fun to watch too, as they zipped around.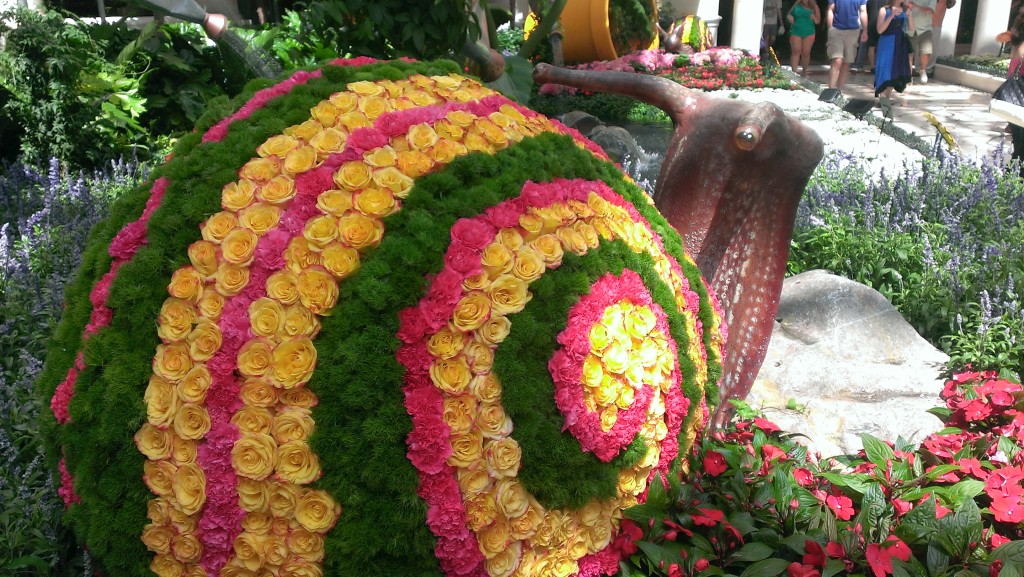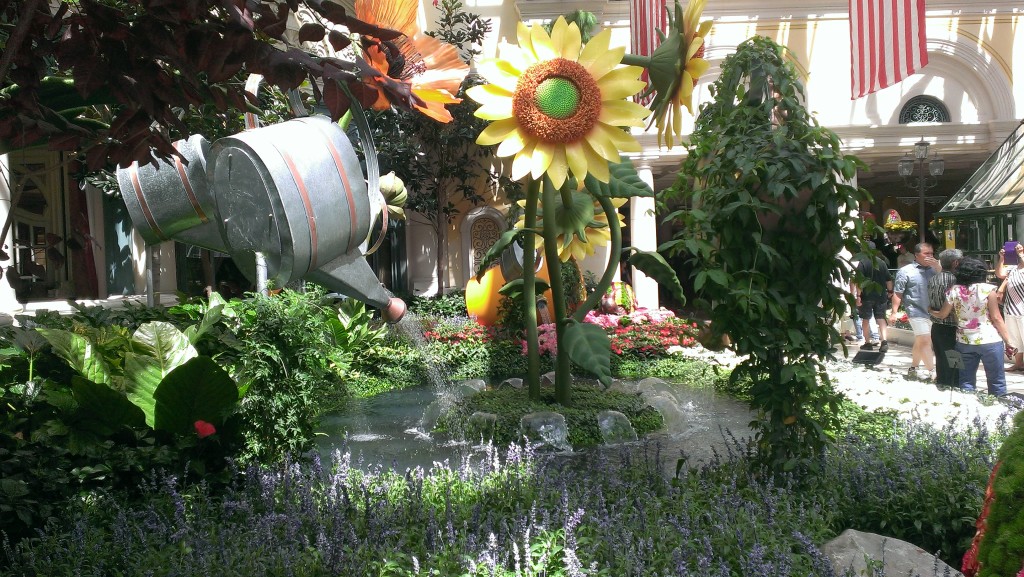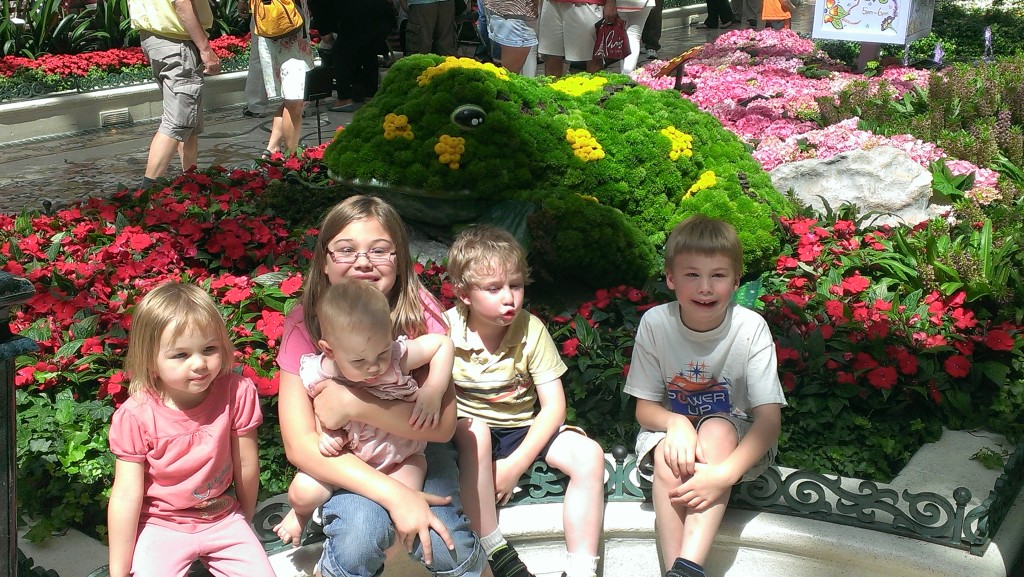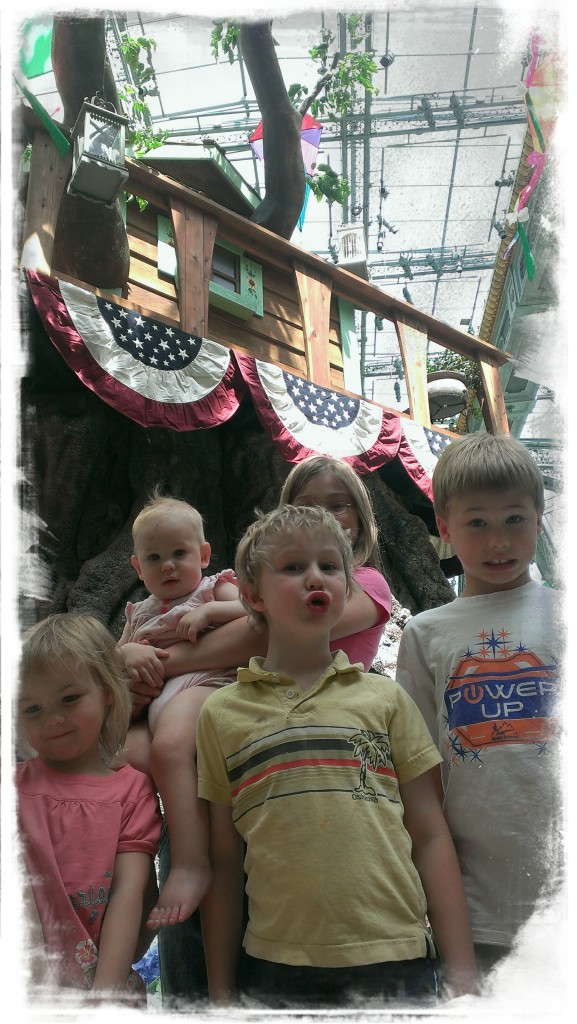 On our way out from the gardens, we stumbled on a chocolate store – just down the hall – with the largest chocolate fountain in the world. Three colors of chocolates were running in this fantastic and intricate fountain. Unfortunately it was behind glass, so neither my kids nor I could get a taste.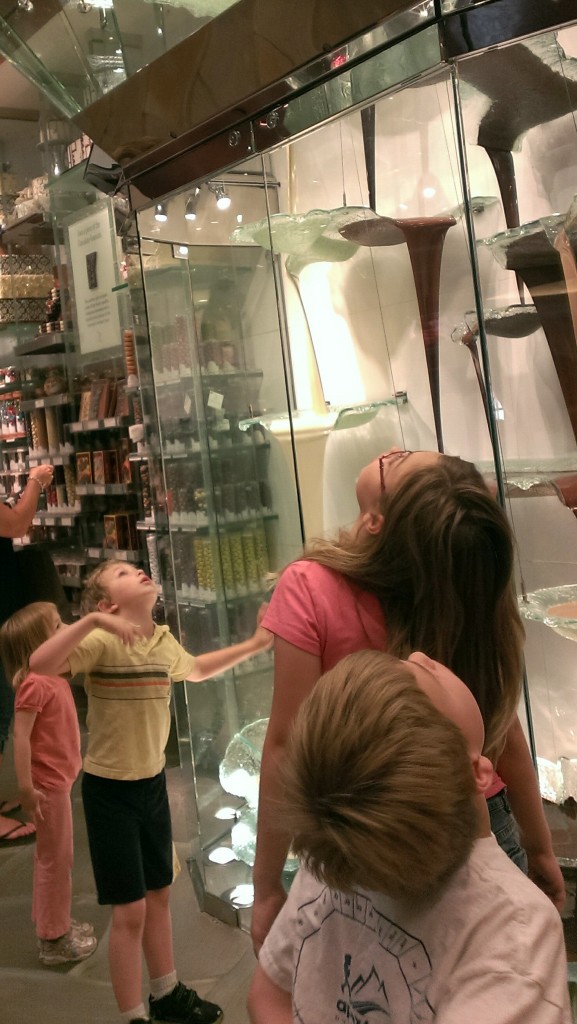 Also, at the Bellagio is a fantastic water show. The display is out in the front of the resort in the property's man made lagoon (for lack of a better word). The water show goes off regularly every 30 minutes in the early afternoon and evening, and every 15 minutes at night. The show uses water jets to "dance" to songs. At night, lights are added to the display. It is amazing to watch from any vantage point. The song we saw this trip was "Tis a Gift to be Simple". The dancing jets were magnificent, and peaceful. It all started with fog created by the jets, and then climaxed with all the fountain jets spraying high into the air.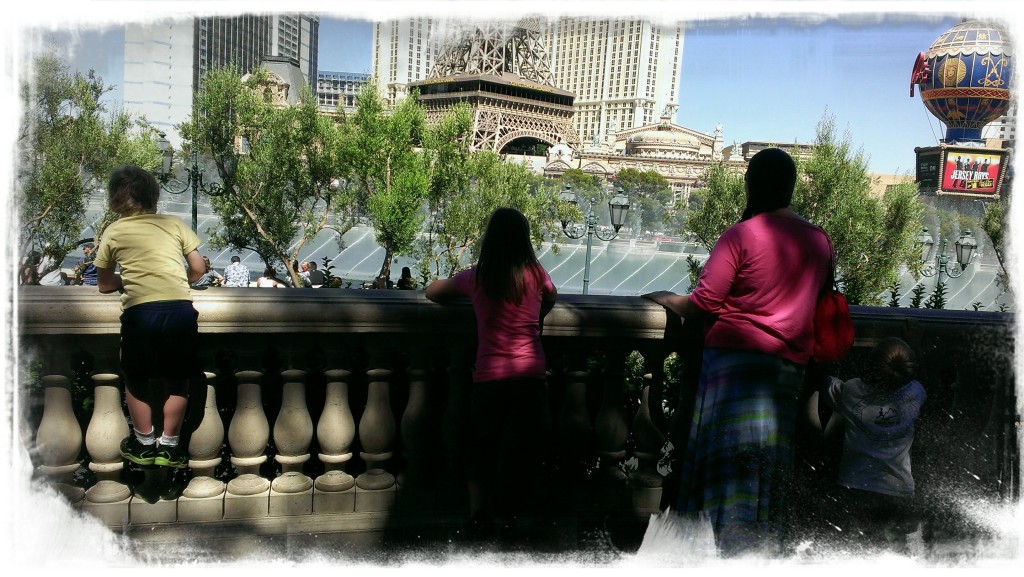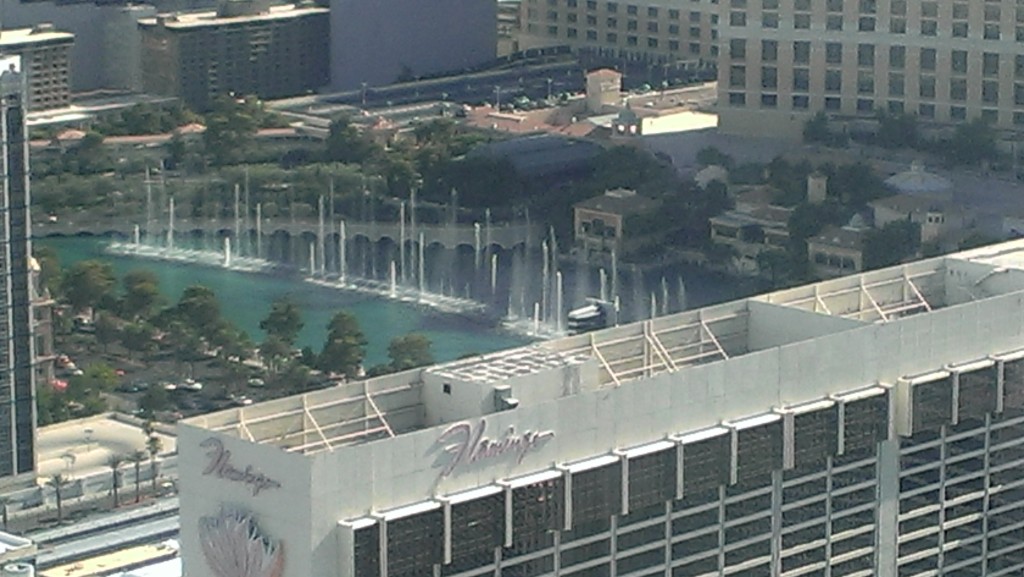 We parked in the Bellagio parking garage, using the self-parking side. The gardens are the first thing we came to as we walked into the resort. The chocolate fountain was just down the hall to the left. And the fountains were out the main lobby to the right. We never had to step into the casino part of the resort. And, we didn't spend any money for a fabulous cultural event of music, dancing, beauty, and art. It was a good way to wait out the hotter part of the day.
P.S.: The last picture is a teaser for our next stop on our Vegas Family Fun, Budget Friendly Crusade