With Mother's Day almost upon us, I find myself thinking more and more about motherhood. It's amazing what mothers do every day.  Sometimes, though I wonder if what mothers are doesn't get lost in the daily requirements. Really, what is a mother?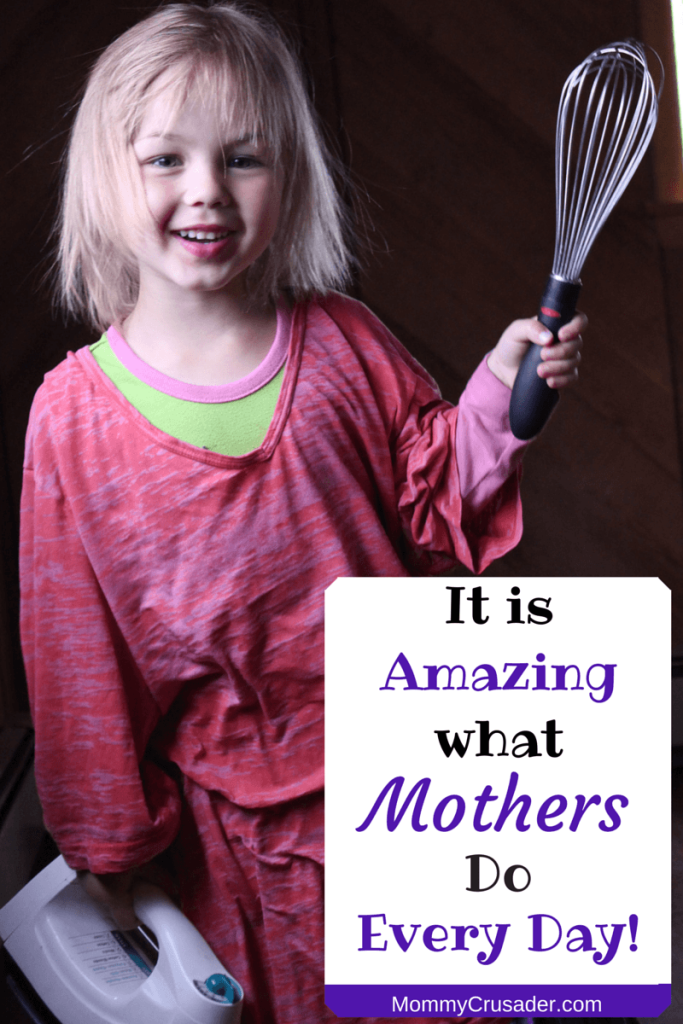 Are mothers social organizers – creating events for their children to go to and to enrich their lives?
Are mothers E.M.T.s  – offering first aid and deciding when additional medical attention is needed?
Are mothers educators – helping children learn life's lessons, as well as academic lessons?
Are mothers chauffeurs – ferrying precious cargo to and from important appointments?
Are mothers bakers – creating delicious treats for special occasions?
Are mothers tailors – creating, modifying, or just repairing clothes for VIPs?
Are mothers launderers – cleaning, drying, and folding the clothes?
Are mothers personal chefs – crafting nutritious meals for family and friends?
Are mothers psychologists – helping clients work through life's ups and downs?
Are mothers CFOs – tracking expenses and income, keeping everything and everyone on budget?
Are mothers interior decorators – creating warm and inviting spaces for those using the house?
Are mothers detectives – solving the mysteries of missing homework, shoes, or car keys?
Are mothers housekeepers – keeping the home clean and tidy?
Are mothers handy men – repairing toys, furniture, and small appliances?
Are mothers  plumbers – clearing clogged toilets and snaking drains?
Are mothers judges – deciding cases of injustices or wrong doings?
Or, are mothers more than all this?
Yes, mothers are more than all the careers they perform.
Mothers sacrifice their own well-being to give their children life. After birth, mothers give their time to their children to ensure the children thrive and become well-adjusted, successful adults.  Mothers offer soft laps and comforting arms to their children. Mothers give kind words and encouragement to those in their families. Mothers forever wear their hearts outside their bodies as they watch their children grow, face challenging situations, and sometimes get hurt. Mothers learn what true selflessness and love are and share that with those around them. There are so many gifts mothers give to the world – raising the next generation and ensuring that the society continues to grow and thrive, just to name a few.
The interesting thing about motherhood, though, is that it does not come with a training course and children definitely don't come with instruction manuals. Every mother starts out on her own in a way, working out how to help her child grow and thrive. She does have the examples of her own mother and grandmother to work with – but still, being a mother is new territory. No one has parented her child before.  Moms make mistakes – learn from them, and do better next time, and mothers aren't perfect.  And that's okay because perfection isn't a required part of the job.
Mothers are everything listed here, and so much more. What mothers accomplish with their children keeps the very fabric of society together. As mothers nurture, teach, and love their children, they strengthen, support, and lift the world.
Being a mother is one of the best, most frightening, most fulfilling, most frustrating, most enjoyable, most dirty, most amazing careers ever.  As Mother's Day approaches, I want to say thank you – to my Mother, Mother-in-law, and Mothers everywhere.  You are amazing women, who have done amazing things.