I'm a mean mom. I expect my kids to come home from school and have about 45 minutes of homework to do. Yes, even my Kindergartener. When my kids come home and say they don't have homework – I'll let it slide for a day, maybe two, but then I'll start inventing homework for them to do. We did summer school all summer long, and still have a lot of activities, workbooks, and topics to cover. So, I have plenty of resources to pull from to make sure they do their homework.
Today, my Kindergartener was super excited because he had homework. In his class, he gets Kinder Koins for doing a week's worth of homework. His homework was what he wanted to do as soon as we got home – except it wasn't in his backpack. And, it wasn't in the car. I called his teacher and asked for another homework packet to be put in his cubby at school. Then, I got creative.
First, I had my preschooler water color on coffee filters. The coffee filters are porous, so the water colors blend and react differently than they do on regular paper. There, one child has homework, check. Oh, and she loves to paint, so the activity lasted for about an hour. My preschooler is my patient, focused child.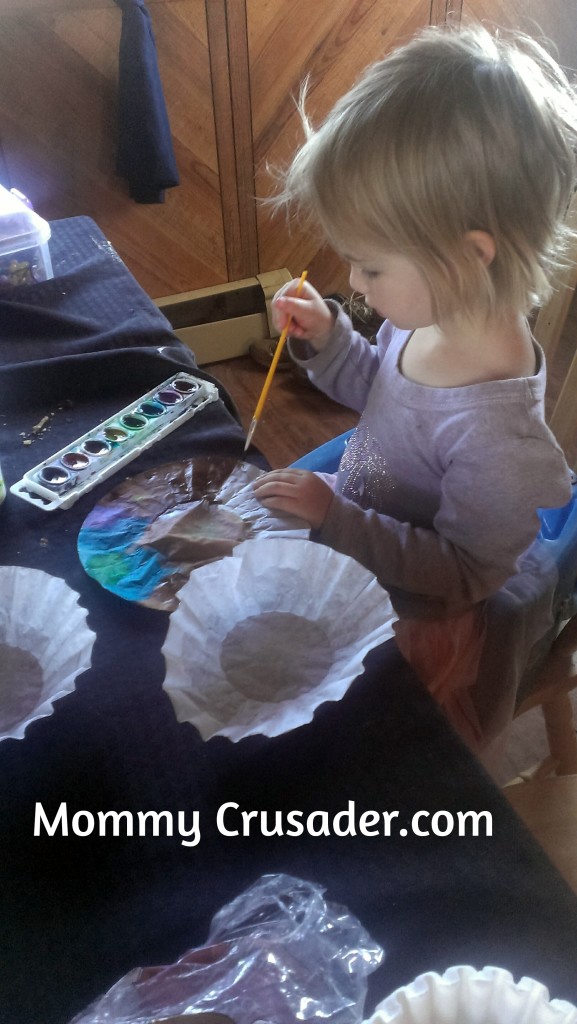 My second grader came home with homework. Yeah! We talked about how much needed to be accomplished today, tomorrow, and the next day, in order to meet the homework due date. And I turned him loose. He's a highly motivated kid, who wants to do his best all the time, and always wants to be doing what he's supposed to do. After his "15 minutes of fame", he just sat down and got to work. I offered to let him water color on some coffee filters, but he didn't really want to.  Oh well, maybe tomorrow.
Our fourth grade came home, but said she didn't have any homework. She's a very artistic child, so I set her up with a few coffee filters of her own. After she finished with her coffee filter artwork, I still needed her to be engaged in some type of learning activity. So, I asked her to pick from any of her work books, and complete two pages. She chose to do two pages out of her Brain Games for Kids #1

 book. And that was after we covered her spelling words list for the week.  You go girl!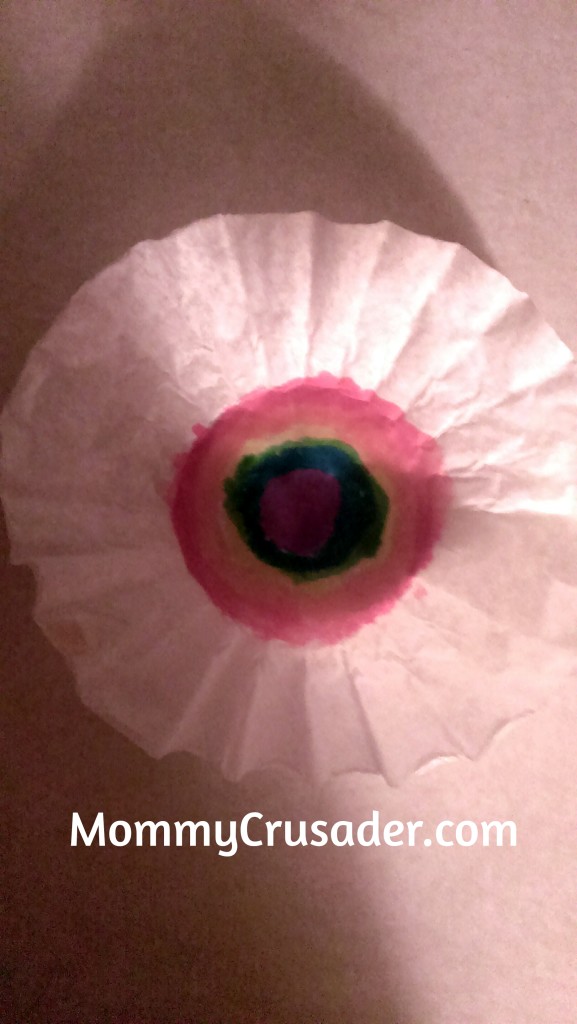 I thought maybe my Kindergartener would also like to create some artwork, but he was really upset about not having his math homework to do. So, water coloring on coffee filters didn't work so well, and lasted about five minutes.  I tried using a shapes busy bag from Hide and Sensory Seeking.
My Kindergartener usually goes for this kind of activity, but I was also trying to do my older children's "15 minutes of fame", so he wouldn't stay focused with the busy bag. Finally, during his "15 minutes of fame", I was able to come up with a "homework" activity he wanted to do. He also felt like it would be equal to the homework he'd left at school.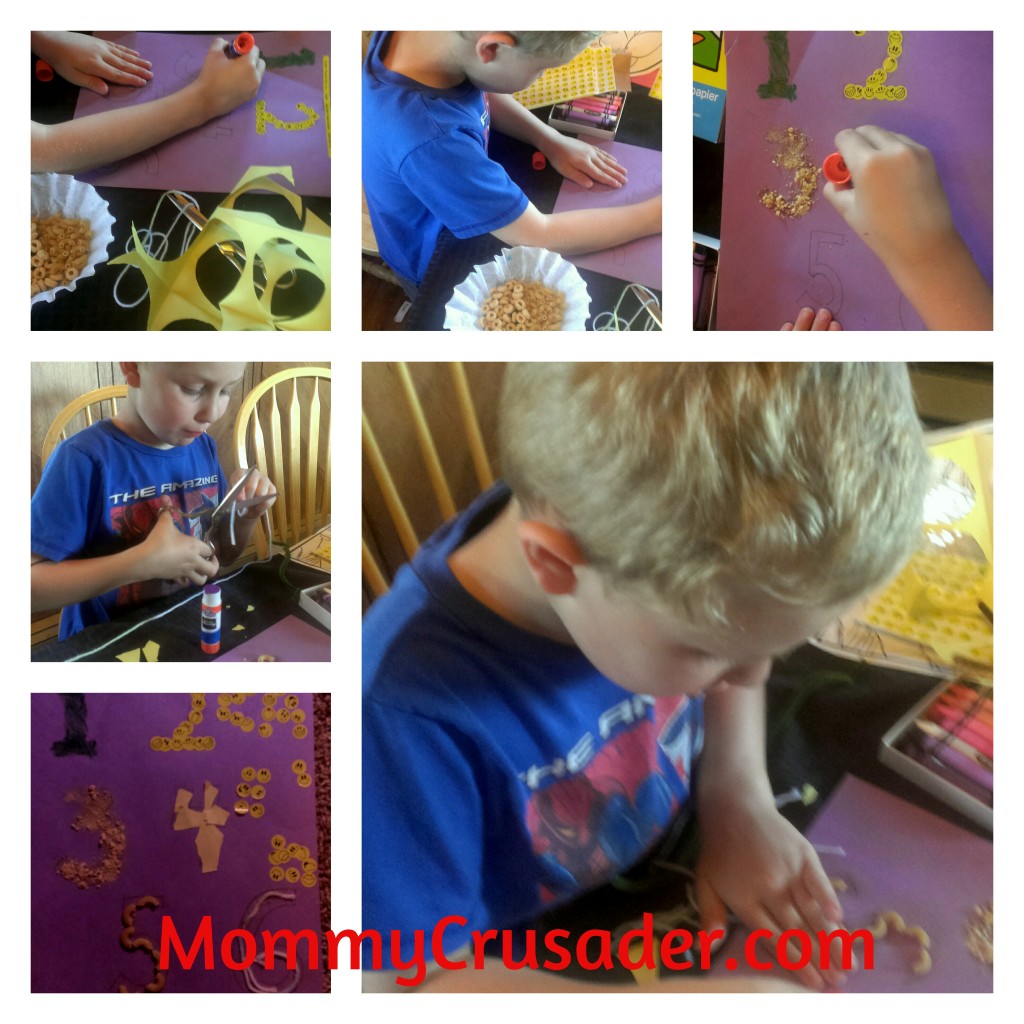 I drew numbers in a block format on a piece of construction paper, just the numbers 1 through 6. Then, we found six different items around the house to fill in those letters. We used crushed cereal, stickers, crayons, yarn, macaroni, and paper pieces. He worked really hard on getting the items into the numbers, and then wrote his name in stickers, too, just for fun.
We'll take it to his teacher tomorrow, just to see what she says. It was a fun activity for him to do. It helped him with his fine motor control, and it fulfilled his "need" to do his homework.
*This post contains affiliate links.