There are a lot of reasons why painting is so fantastic for kids. It's a creative outlet. It relieves stress. And it's just plain fun. Now, add a balloon to the fun of painting, and you have an activity that will take up an entire cold and wintery afternoon. We spent a cold and snowy afternoon with this sensory balloon painting activity.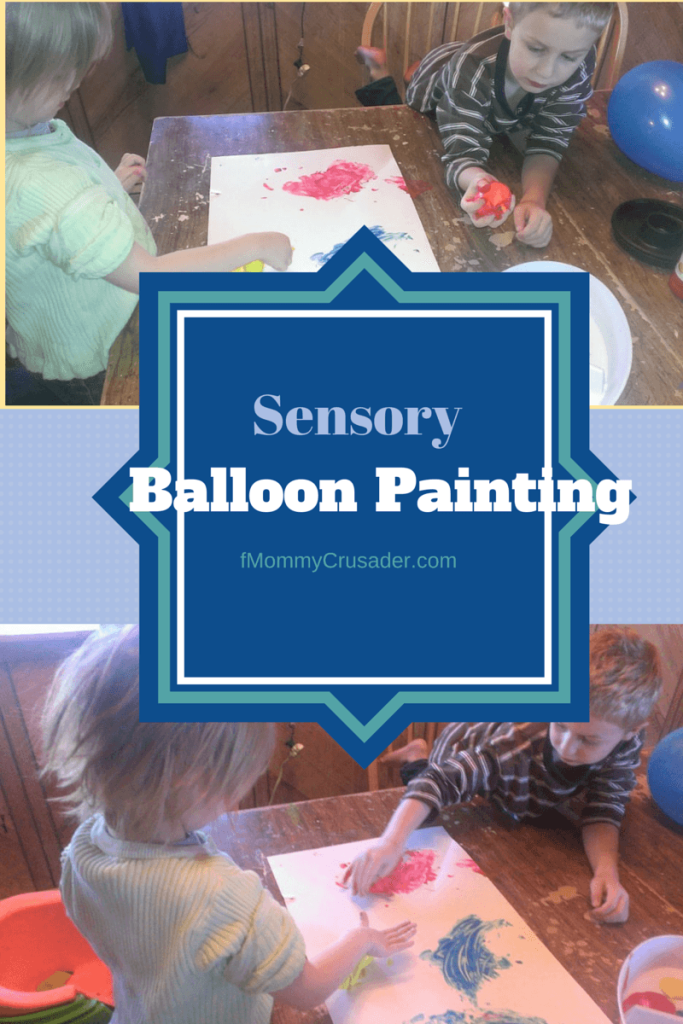 This is such a simple activity, but oh, so much fun. The kids loved feeling the way the balloons felt with the paint on them.  They loved the way the balloons felt even before the balloons got into the paint. The activity requires a little bit of work to set up because the balloons need to be prepared.
Here's what's needed:
Three balloons
Three differently textured materials to put in the balloons
Red, blue, and yellow paint (better if it's washable paint – just sayin')
Poster paper
Use a large necked funnel to get the textures into the balloons. Some ideas: water for one, white rice for another, and small round beads for the third. Place the balloon onto the funnel and work the material down into the balloon. Don't expand the balloon very much. Try to make sure the balloon's material will be strong enough to handle the squishing and smashing and smooshing the kids will be giving it.
Before you start painting, ask the kids to feel each balloon and tell you how they think the balloon will paint. My kids really enjoyed squishing and squashing the balloons. Their favorite balloon to squish was the water balloon. They thought the bead balloon would make the best designs, and so did I.  They really enjoyed this part of the activity. They didn't want to wait for the painting to start, and started carting the balloons around the house.
When the time comes to paint, assign one color to each balloon, so that the colors will mix on the paper, and not on the paint pallet. We used red, yellow, and blue paint. And then I just let the kids have at it. It was fun to see how the kids worked the colors and textures around the paper. After a while, though, I had to stop the fun because the kids were creating a lot of great textures, but the paint was turning a fabulous shade of brown.
We were creating this wonderful poster about the time my other children arrived home from school. And my two younger children were having such a good time that my second grader threw his coat and backpack to the floor and jumped right in.  It was fabulous to see all three kids laughing, enjoying themselves and creating something together.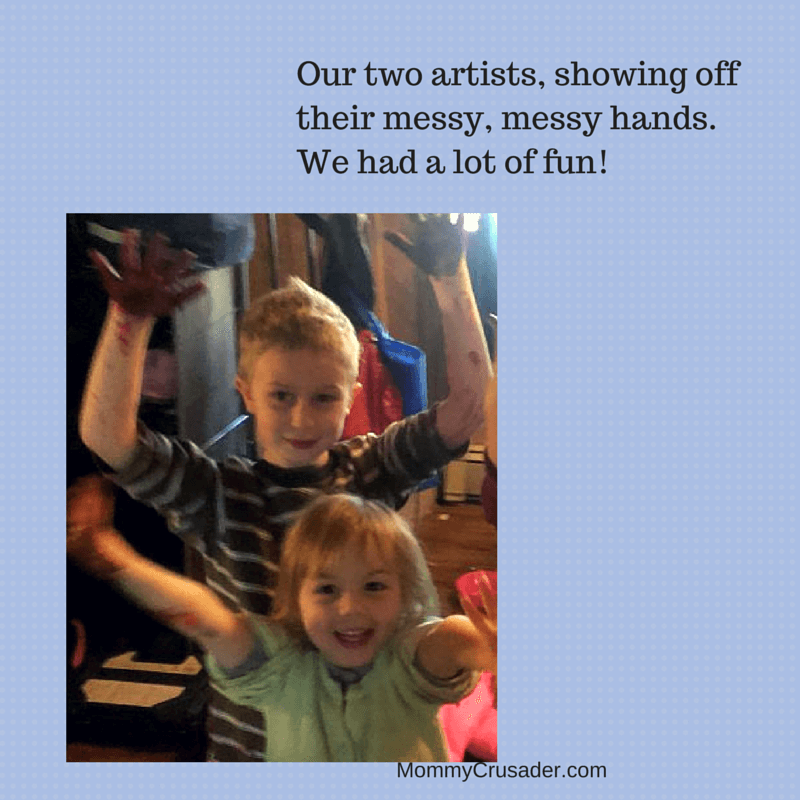 One thing to note, painting with the balloons is messy, really messy. Worse than finger painting messy! So make sure the smocks are on and the children have rolled up their sleeves.  But the memories will definitely be worth it!