*This post contains affiliate links.
Motherhood means many sacrifices. As some have said, motherhood is the best way to learn how to serve others. I happen to know a remarkable mother. Her name is Dawnetta, or Doni to her friends. She left college after completing her associate's degree to support her husband, during his schooling and military service, and together they successfully raised seven children. Now after all that time invested in others, she has finally taken the opportunity to make a dream come true.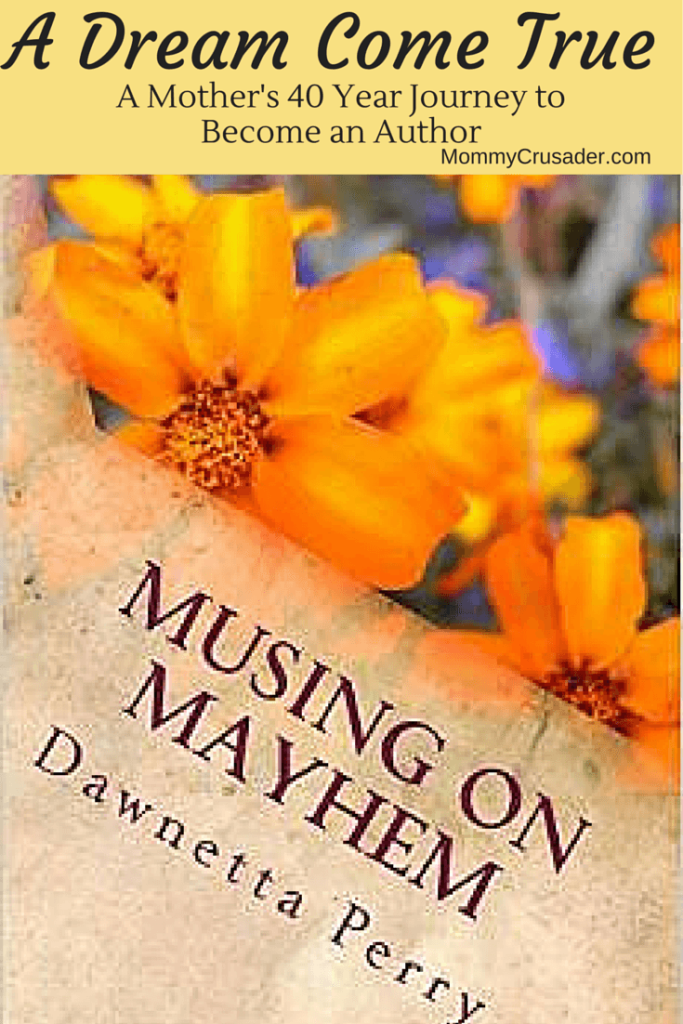 In her life before motherhood, Doni wanted to be a writer. She has always loved reading – both to gain knowledge and for enjoyment. She instilled in her children a love for reading and for writing. In fact, she probably edited more papers than a first year English teacher during her time raising her children. All that writing experience paid off – she is now a published author.
Her first novel is a fun, exciting murder mystery titled "Musing on Mayhem". Doni has worked on this book off and on for several years and was able to publish it this last year. The book is a fantastic, weekend read that is entertaining and smart. It follows a young widow, with six children, as she helps the police solve a terrible crime.
The young widow, Tracy Scott, seems to have a nose for trouble. While balancing the needs of six children, coupled with the untimely passing of her husband, Tracy finds herself witnessing a horrible accident. Or, was it an accident? Has Tracy stumbled onto something more sinister than an accident? Either way, Tracy finds she has to get to the bottom of the mystery – for her own safety and the safety of her family.
Doni started working on the novel more than four years ago. She attended classes at the university on novel writing. She wrote, rewrote, and wrote again before submitting the manuscript for publishing. Writing and publishing a novel is not something that is done in a weekend. It takes a lot of hard work, effort, and time.
What strikes me most about Doni's novel-writing journey is that in this world of "Me-first" and "My needs" – she waited. She waited and served her children and husband until the responsibilities of motherhood changed from constant caregiver to friend and confidant. She set aside her personal goals for what she decided was a higher goal – raising her children to become productive and happy members of society. She waited more than 40 years to begin pursuing her dream.
Through all of these years, Doni placed the priorities of her children, husband, and family above her dream of being a published author.  Now, her kids and her husband have been helping make this priority a reality for her.  Her husband was her first editor.  Just as she supported him through his years of education, now he is supporting her. The time she spent teaching her children to love reading and writing had come full circle.  Many of her children have read, commented, and edited her manuscripts. Others have given ideas for plot adjustments, character development, and even conversations.
Ultimately, "Musing on Mayhem" is Doni's book – all decisions about what has been written have been made by Doni – but it has also become much more than a book. It has become a symbol of sacrifice and love; of new roles and new journeys; and of patience and fulfillment.