A friend asked how to make bath times more fun and less traumatic for her two fabulous young boys. The question took me by surprise. Bath time in our house is probably the favorite time of day for all my children. I have a preschooler who is very disappointed if we miss a bath time, and a baby who will crawl into any standing water, any time. So, I really didn't have an immediate response for my friend.
When I was a child, bath time was also my favorite time of day. I loved relaxing in the water, playing with the bath tub toys, and generally just playing with the water. Now, a long bath is my favorite way of spoiling me. Sometimes I'm even jealous of my children and their bath time. How would it be to have 30 minutes to just relax in nice warm water? Ah, daydreams.
But thinking back to how my parents handled bath time, and consequently how I handle bath time with my own children, I've come up with a few ideas I think make for a tear-free bath time.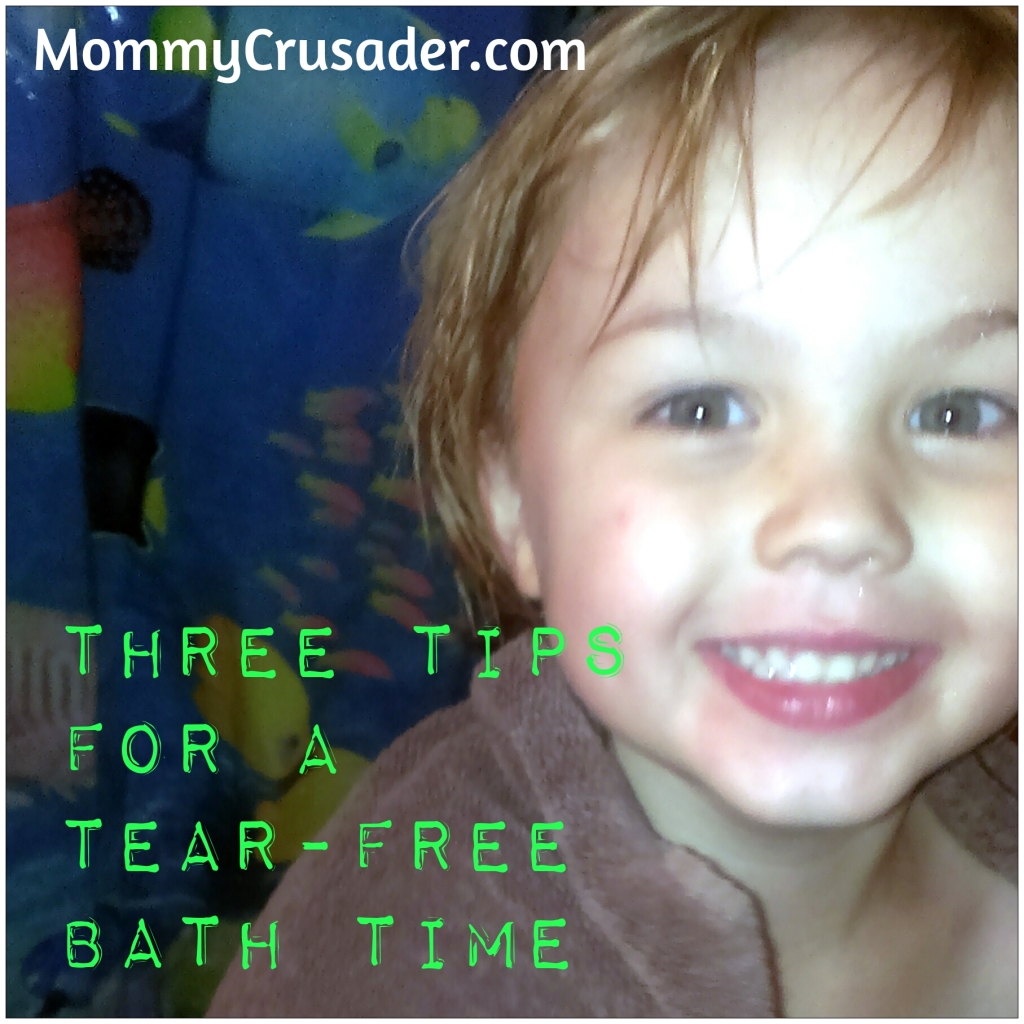 Tip 1: Bath time should focus on time spent together, not just getting clean.
From the time my children were babies, bath time has always been a special time to connect with them, one-on-one. When they were infants, I would often bathe with them. It was often the only way I would get a bath. Once they were older – able to sit on their own – I'd start bathing them either by themselves or with their siblings. Sometimes, I'd read to them in while they were bathing. Sometimes, I'd add bubble bath to the water. Always, I would talk to them, splash them, and play with them. Because of this interaction, when it came time to actually clean them, there really wasn't much of a problem.
Tip 2: Bath time should include age appropriate toys.
My kids are very creative with their tub toys. But I have learned over the years, to make sure that the toys in the bath tub are appropriate for the ages of the children who are bathing. This means, don't use toy cups or bath time tea sets for children who will drink the bath water (we struggled with this idea until my children understood the concept of germs, around age 5.) Also, make sure the toys aren't choking hazards or drain clogging hazards. If it's small enough to go down the drain; it will –and that's an expensive plumber call. Honestly, my favorite bath time toys are from the dollar store. After about a month, I toss them and buy a new set. That way the toys never grow the yucky brown stuff on the inside.
Tip 3: Bath time should become part of the nightly bedtime routine.
Children will come to expect, and look forward to, bath time when it is part of the daily, nighttime routine. The warm water will help them relax, and the personal attention with their parent will help them feel safe. We usually have Daddy bathe the boys, while Mommy bathes the girls. After everyone is all clean and in their pajamas, then it's a good time to snuggle together and read a bed time story.
By making bath time an expected part of the day, including age appropriate bathtub toys, and making bath time more about interacting with the children then about getting them clean, bath time becomes an enjoyable — even looked forward to — part of the day.
How do you make bath time an enjoyable part of your family's routine?