Gratitude for gifts is something that is difficult to teach children. After Christmas and birthdays, especially, when everyone has received their wishes, it's important to teach them to say thank you. And while there can be elaborate ways to express gratitude, sometimes it's the simple ways to show gratitude that have the greatest impact.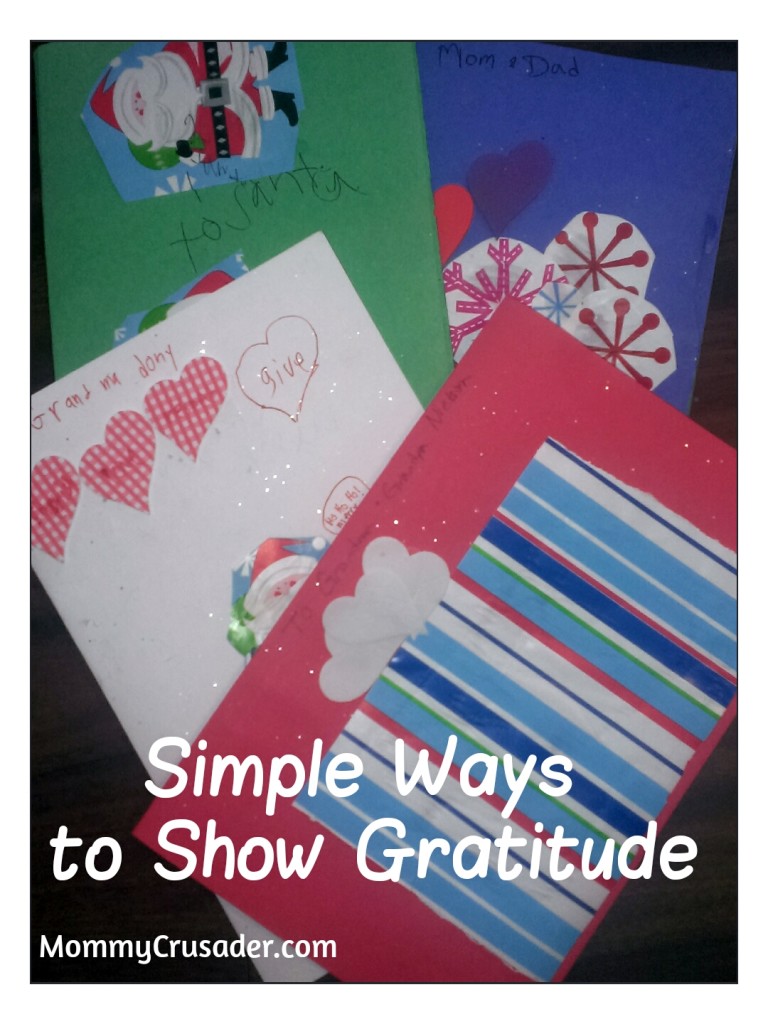 One simple way to say thank you is to serve the person who gave the gift. This is easy to do when visiting grandparents or extended family. Doing some of the chores in the house, as well as respecting the order of the home are excellent ways to show gratitude to those the family is staying with. Also, when we visit, we try to do some type of service for our hosting family without their knowing, before we go – folding a load or two of their laundry, taking out the trash, or remaking the beds. Any of these make the load they are carrying a little lighter.
Another simple way to express gratitude is to use the gift that's been given. It is highly gratifying as a giver to see my children play with and enjoy the gifts we've selected. The gifts we give and the gifts we receive have been carefully thought about. I always hope I've made a good choice and created a gift, or spent money on a gift, which will be appreciated. If the receiver plays with and enjoys the gift, then I know that I got, or created, something good for them. This is especially true of homemade gifts. There's a level of self-consciousness and uncertainty when gifting a homemade gift. And watching it be enjoyed takes that unease away.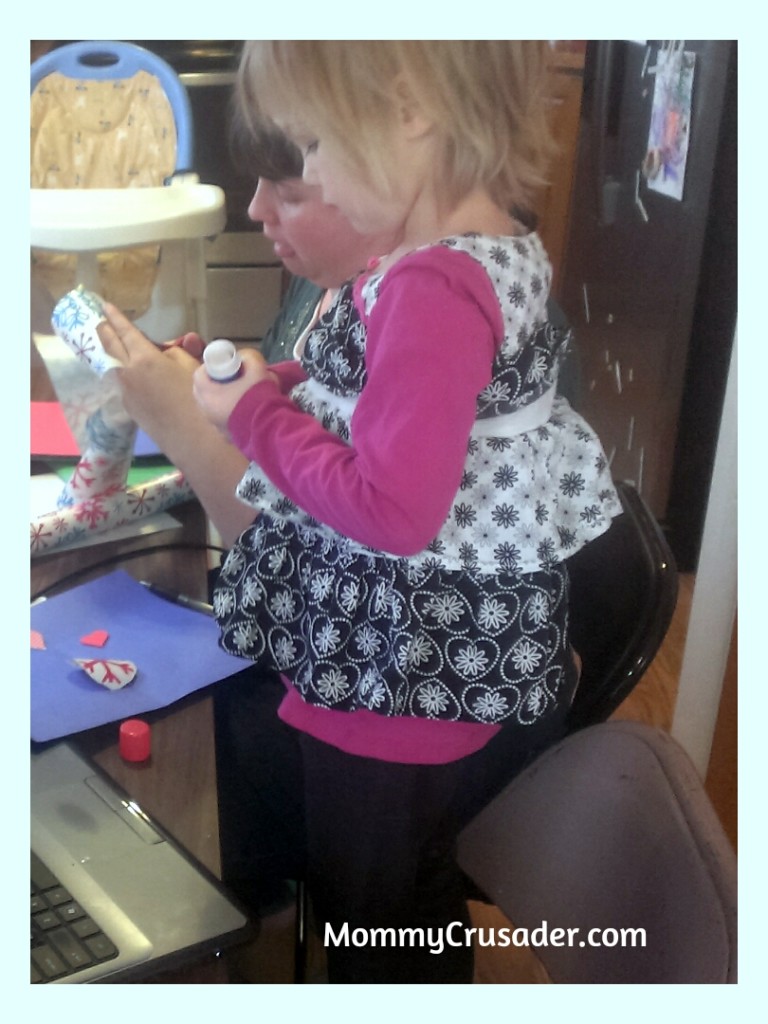 Finally, a traditional, yet simple, way to show gratitude for what's been given is to create a thank you card. They don't have to be fancy, and cards made by children are generally more appreciated than a card purchased from the story. Creating a thank you card is a great family activity, too.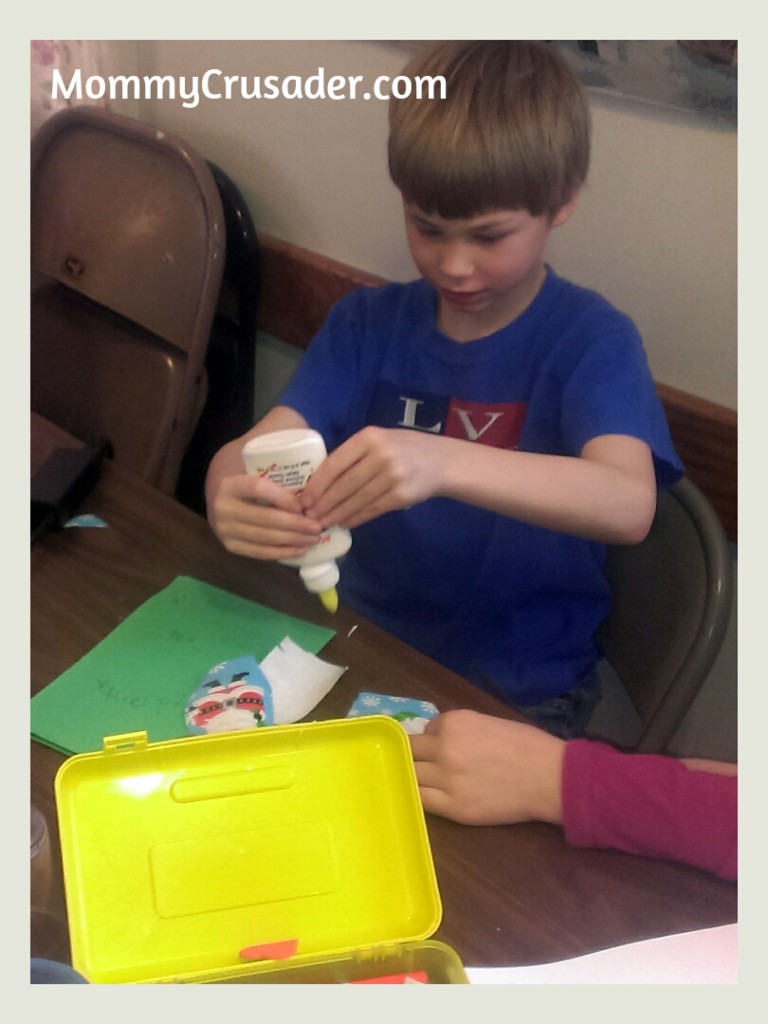 We sat down the other day, and made a list of all the people who had blessed our lives this Christmas. We then gave a name to each of our four children, some construction paper, wrapping paper, pens, stickers, and crayons. We asked them to decorate a card for that name. We had a lot of fun cutting and gluing, drawing and writing these cards. We wrote in messages from each child saying thank you for specific gifts. (Mommy helps those who couldn't write with their messages.)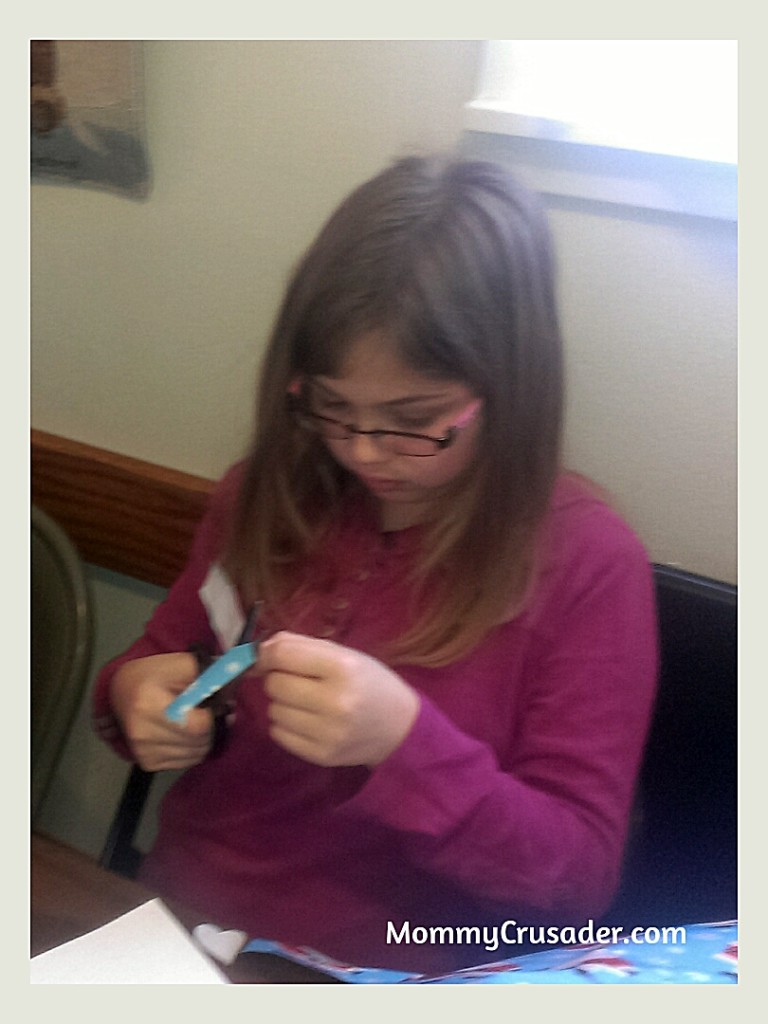 The cards are not Pinterest worthy. They are the traditional, made by kids, cards. But, they are a good lesson in gratitude for my children. Sometimes, it's not how the product looks. Sometimes, it's the lesson and exercise that have the greater value. Teaching gratitude is always an experiential lesson. Examples go a long way in helping children learn to be grateful. And moments spent together, learning the lessons, reinforce the lesson with much more strength.
While this is our first year with this activity, I think it will become our newest tradition. What are your favorite ways to help children express their gratitude for the gifts they receive?