It's Saturday –which means a little more time to spend with the family. So, I'm challenging all my fabulous readers and their families to a Lego build off. This will be a weekly feature of my blog. I hope you will find it a fun and creative activity to do with your families. Let the challenge begin! This weeks family Lego Challenge: Haunted House.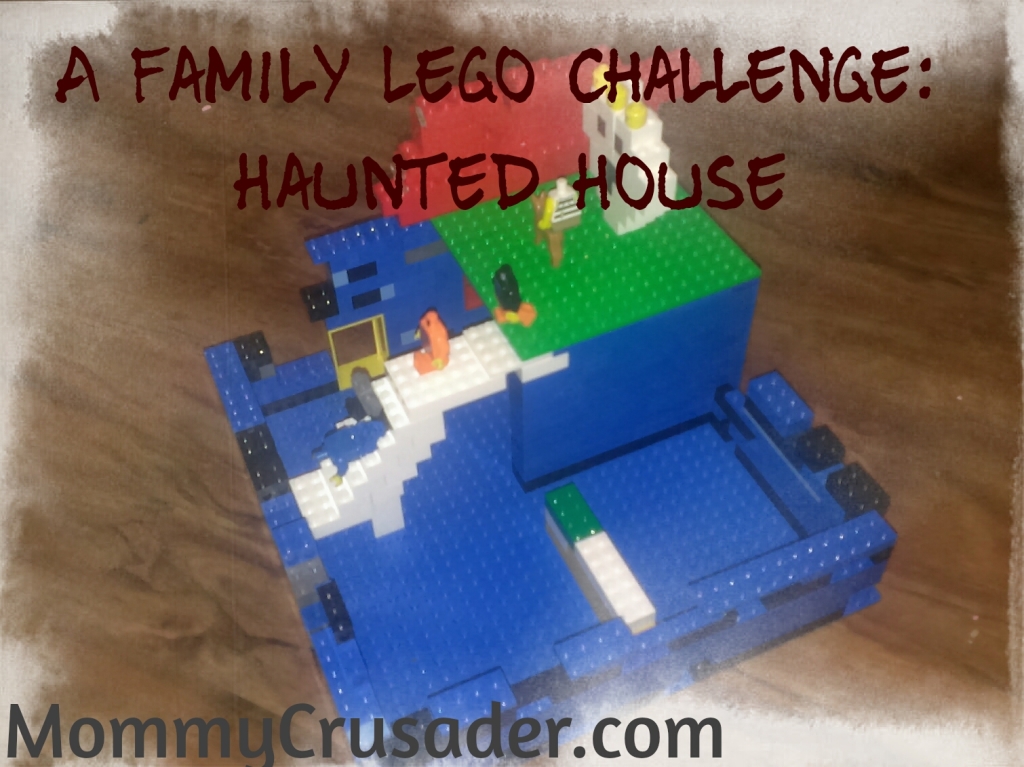 Rules:
Every Saturday, I will present the build challenge. Then participants will have until the next Saturday to create, from Legos, what the build challenge was. My family will also be participating. Take a photo of the creation and write a 100 word caption explaining the story behind the creation. If you want to include who helped and built what, feel free to do so, but please don't include actual names. Photos of participating Lego creations, and captions, will need to be e-mailed to mommycrusader@mommycrusader.com by 4 p.m. Friday. I will then feature the photos and highlight my favorites Saturday morning and issue a new challenge. If anyone has questions, please contact me or share in the comments below.
The Challenge:
To help get us all get in the Halloween spirit, this week's challenge is to create a haunted house out of Legos. Anything goes in a haunted house, but also remember to keep it family friendly. Please, only use the Legos already in your household. (No special purchases.)
This is our family's entry.  We'll probably add to it as the week goes on, because that's what my kids do. We will show you any changes next Saturday.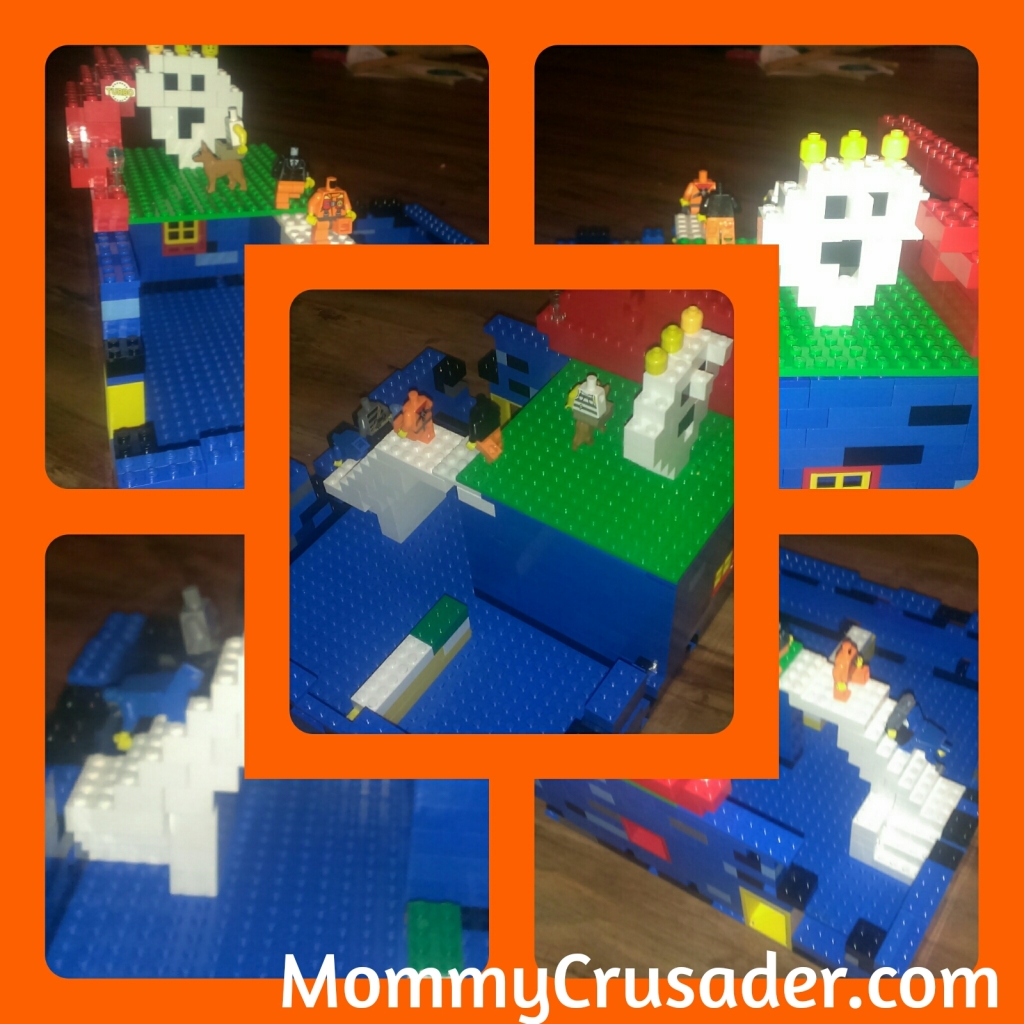 Caption
There's a story being told at this haunted house. My kids were a bit gruesome. Some curious explorers stumbled into this house of horrors Halloween night. Their dog could not protect them from what awaited upstairs. The ghost was hungry. It had been a long time since he'd eaten. The ghost collected their heads as tribute. Luckily, they are Lego people, and can live without their heads.  Their bodies are trying to escape the same fate as their heads. One has misstepped and is tumbling down the stairs.
The Builders:
So far, my second grader has helped create the second story wall, and the stairway scene. My Kindergartener inspired the ghost and decorated it with heads. Mom helped to build the one completed room and staircase. Dad created the exterior walls. We'll have to see what our preschooler and fourth grader come up with to add to this spooky haunted house.
Happy building! I'm already excited to see what everyone will come up with. Good luck and have fun!