When it comes to decorating my house with Christmas lights, I would like to say that I do a pretty good job.  My parents always made their house into an amazing replica of a gingerbread house during the holidays. I spent countless hours over the Thanksgiving weekend helping my father put the display together.
Since I have become an adult, I have tried to continue this tradition. I don't have quite as many different types of lights as I would like. But I always enjoy dressing up the outside of my home for Christmas. My kind and wonderful husband helps, but I like to be in charge of this project. This year I live in a house with an extremely steeply pitched roof, and I don't have a ladder to get to the eaves, so I'm just leaving it alone. Believe me, I have thought through many different ideas of how to get lights up there. But I'm afraid I can't afford a 30 ft drop to the ground this year. So, I'm not as proud of my house as I normally am because I don't feel like the display is finished.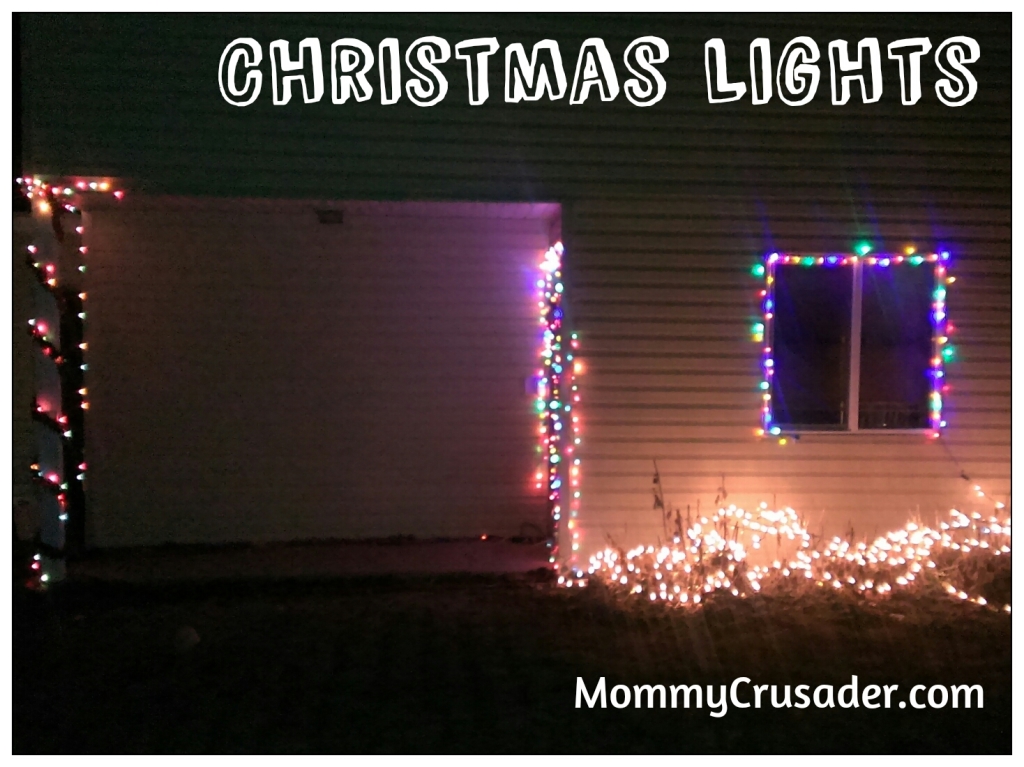 I love Christmas lights. We go out and about to look at everyone else's displays throughout the season. I've always loved the display at Temple Square in Salt Lake City. The lights light up the night and bring a warmth and happiness to the night time. And as great as my parents' display is, and as fabulous as Temple Square's display is, I was able to see a display that amazed me.
My friends, the Krohs, create a living Christmas card out of their Christmas light display every year. We were able to watch last year's display from across the street. It was amazing. They put the display on throughout the Christmas season, and offer hot chocolate and yummy treats to those who come by. They post videos of their display on the Kroh Family Christmas Display.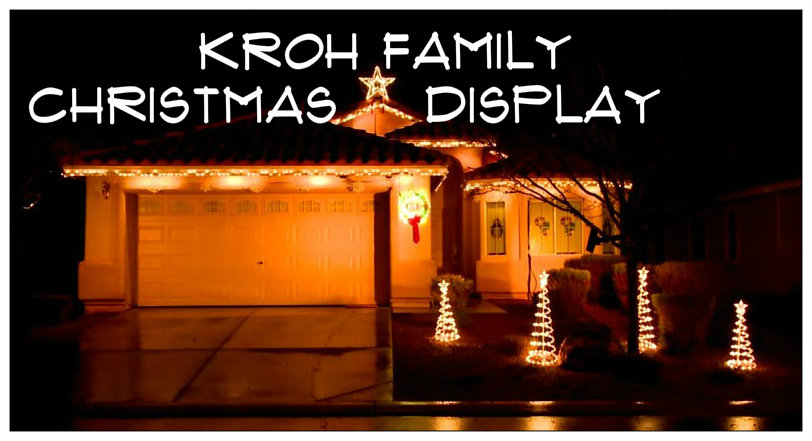 The father of the family is a sound/light technician, and their house is amazing.  The house is located in North Las Vegas, NV.  I heard about the house and actually knew the Krohs, but I didn't believe all the hype.  It couldn't be that amazing.  And then I saw it.  It is amazing. I would love to have the ability to put together something like this for my own home, but alas, I am not yet that talented. Maybe that will be my new project — in about 15 years, when my children are all much older.  Until then, I'll just watch their displays and "Oh, and Ah" appropriately and appreciatively.
The video below is from 2010, and this year's display is quite different. But it won't be up until mid-January, and I'm needing my Kroh Family Christmas Display fix now. So, when the new video comes up, I'll add it into this post. Until then, enjoy this with me.
Please, watch the video, share the video, and like their Facebook page.  They have some other videos on their YouTube page, which you also should subscribe to. They are amazingly talented and the videos are all entertaining.