We live in the country now. It's a great place to live, but there seems to be one drawback – mice. Our home has mice. These are field mice looking for a warm place to live for the winter, where there is a steady supply of food. Our home is nice and cozy, and with five kids dropping food from the table faster than I can sweep it up, there also seems to be a steady supply of food. One other issue, these mice are smart. My husband has watched them hurtle sticky traps. I have watched them remove the cheese from the not so sticky traps, without getting caught. They are also rather brazen, and have taken to moving the traps out of their way so they can get to my oatmeal. When I opened the door to the garage, during the day, and saw four chasing and fighting with each other, I said "Honey, we are getting cats!"
We are now the proud owners of two very lovely cats, Smoky and Misty. We provide a warm garage, a soft bed, a clean litter box, food and water. We will also give them lots of love and attention. In exchange, we expect them to perform the important job of protecting our home from the mice. That was our only expectation. However, we are learning how cats benefit children each day.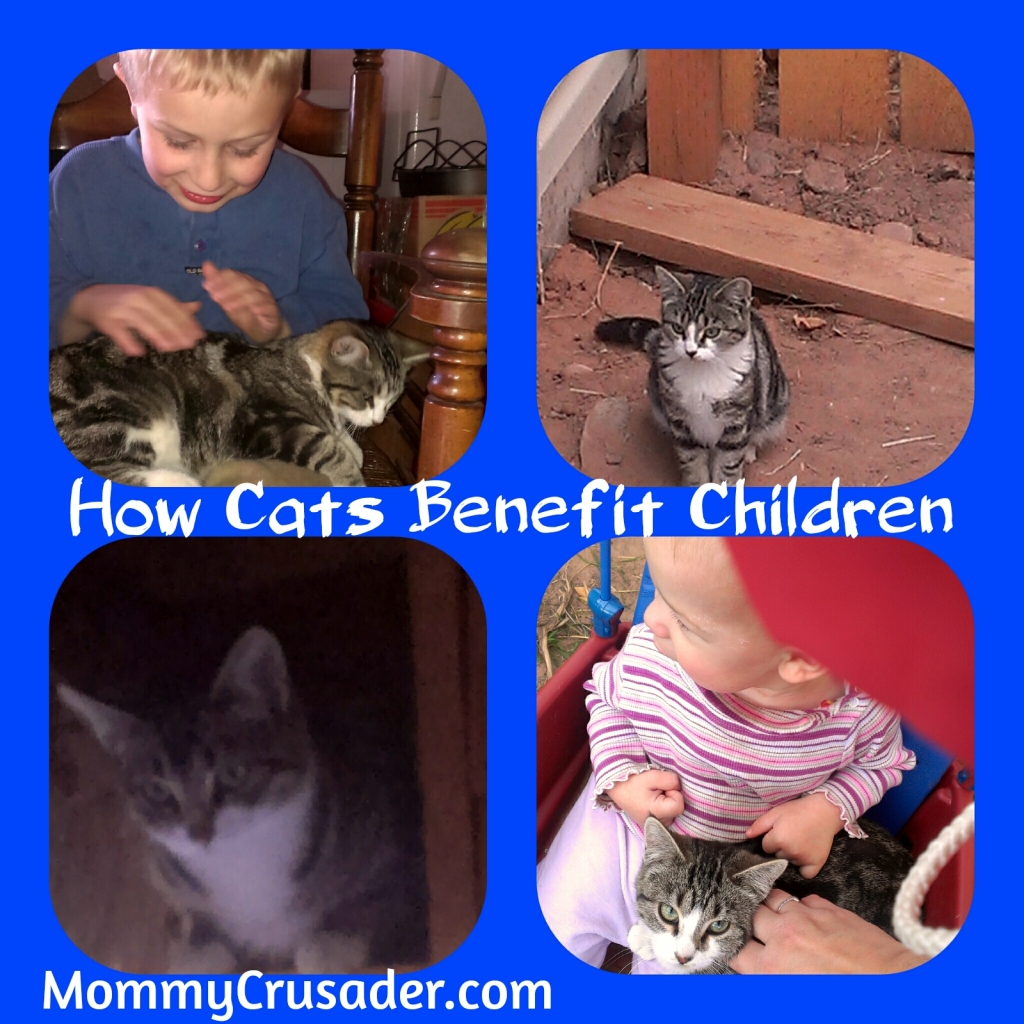 Benefit One: Cats provide Companionship
The largest of these benefits is companionship. Our children enjoy stroking, playing, and, sometimes, chasing these cats. I often indulge in some cat therapy to sooth my soul throughout the hectic day. My children enjoy watching their antics and being around them.
Benefit Two: Cats teach Social Understanding
We are also benefiting from these new additions because the children are learning how to understand body language a bit more. My fourth grader is still a bit mystified by body language, and having the cats has helped her learn to pay more attention to how animals/people are behaving. She has learned when the cats are done being cuddled, and more importantly is learning what that looks like in people too. This lesson is being taught and learned by all of the children, as well, but it's my fourth grader that's benefiting from these interactions the most.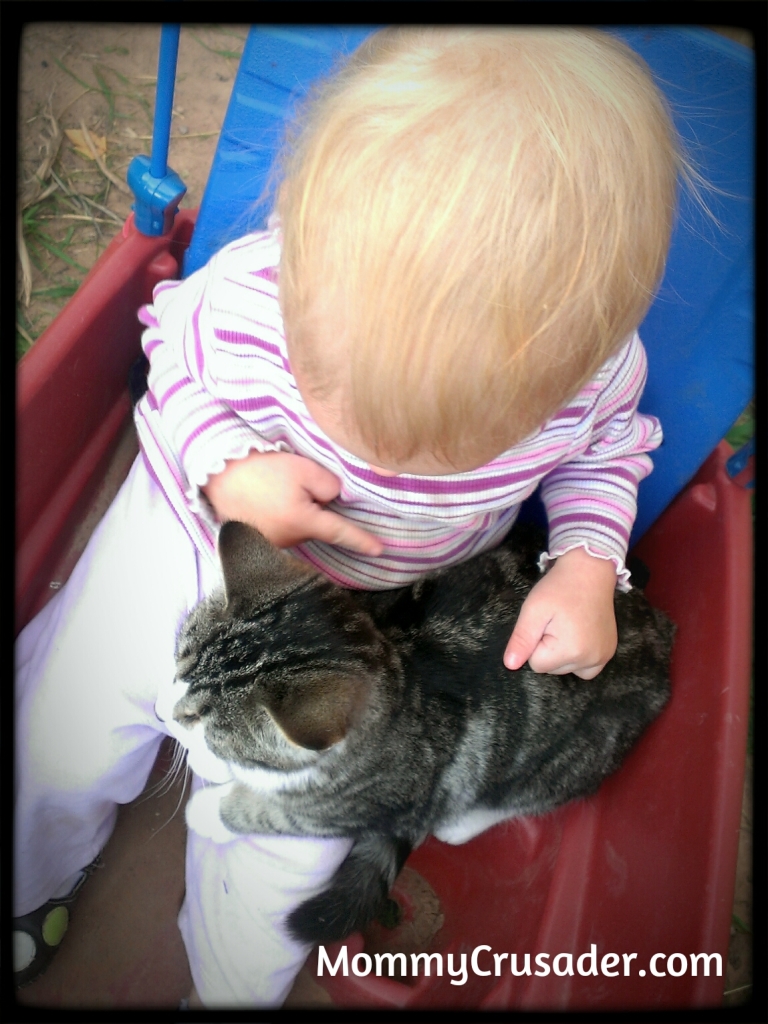 Benefit Three: Cats teach Responsibility
My children are also gaining an understanding of responsibility and care giving. My second grader volunteered to clean out the cat box daily so that "the garage isn't smelly". He is dutiful in this new responsibility and has even made it look fun to his other siblings. They are eagerly awaiting their turn to scoop the cat box. Also, our children are learning that we must provide the cats with fresh food and water, companionship and space, and soft warm places to sleep.
Benefit Four: Cats are better than screen time
Another not so common benefit we have gained from these cats joining our household is the distraction factor they provide. Now, instead of wanting to watch TV or play computer games, my children come home and go to play with the cats. The children are being active and interacting with the world around them. They are engaged and present in reality, instead of vegetative and in a virtual reality. And when the children come in from playing with the cats, they are less likely to want to watch TV or play computer as well.
No doubt about it, we have gained a lot from adding these cats to our home – in addition to scaring the mice off.