Wow. Our first week of school is all done. And, aside from two or three hiccups, everything went smoothly. We made it to the bus stop everyday on time. Everyone had their hair combed, backpack, water bottle, and important papers – everyday. All the homework has been completed. Now, the house just needs to be put back together. Mom lost the keys to the truck and was a few minutes late for the Kindergarten pickup. And we had that one Rough Day. Otherwise, we survived and are adjusting to the new routine of school.
Our second grader and fourth grader started school on Monday. Our Kindergartner started school today. A new school, a new town, and new grades were all in the mix.
Here's what they each say about the first week:
First up – our Kindergartner has only had one day of school so far this week, and it was a shortened day at that. He reported that today his class went on a scavenger hunt around the school. It was kind of an orientation to the school. He also said that the school has yummier breakfasts than Mommy makes, but he still likes eating lunch at home. His teacher is nice, he said. And he was really excited to receive four "gold" doubloons as part of the scavenger hunt.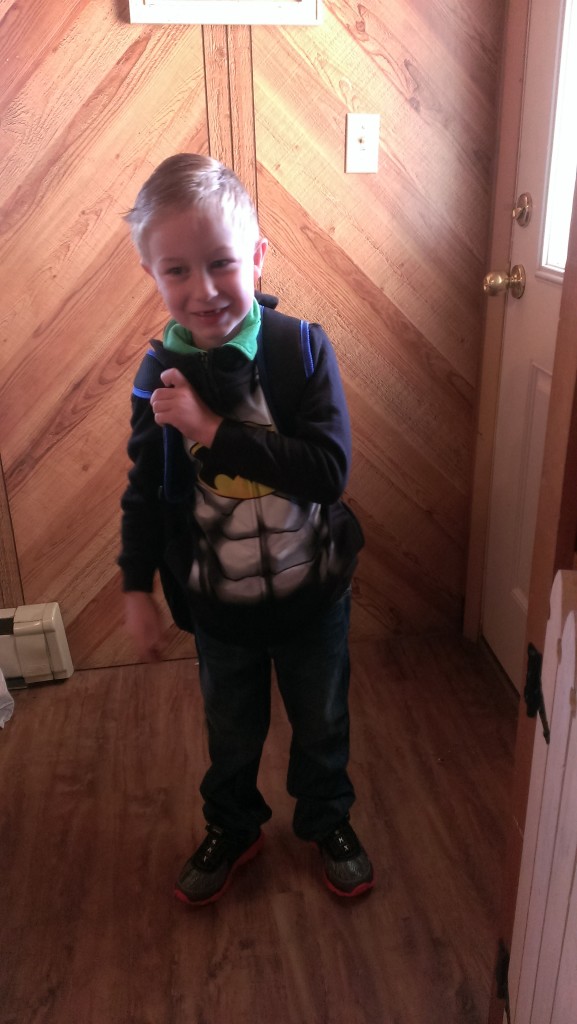 Second in the lineup – our second grader reported school has been fantastic all week. Every day after school, he has said he had a good day that day. He said his teacher is really nice – almost as nice as his Kindergarten and first grade teacher. One of the most exciting things he said he's done this week was making his first new friend. He has been feeling a little less socially connected since we moved. He asks a lot of what if questions that involve all of his friends moving at the same time he did, to the same place he moved to. So, making a new friend at school has been a highlight for him. Also, he said he really enjoys eating the school provided breakfast and lunch. This is a new experience for him. Last year, he only got packed lunches from home – all year long. He said the food is really yummy – but that Mommy's still the best cook. Ah, loyalty.
Now, our fourth grader reported that school was "good". She said she'd been able to make some new friends, and has a birthday party invitation for next week. Her friends play at recess and are inventive in the games they create together. Her teacher is nice and our fourth grader said she likes how the classroom is managed and run. Her classroom's theme is Candyland, and the students get candy periodically. The class played M&M Bingo, and the students all received candy leis on the first day of school. She said her teacher lets the students talk to each other during work time – as long as they are working too. Our fourth grader is also a fan of the school provided breakfasts and lunches. What's a mom to do! I'm being replaced by the school cafeteria.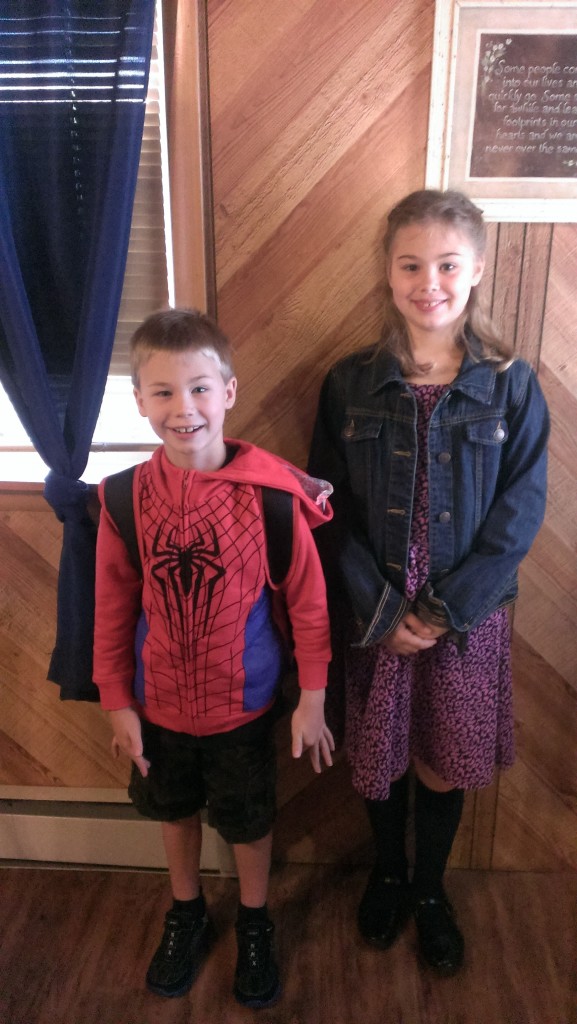 Finally, our preschooler reported that the first week of school was "GRREAT". Although she hasn't started a formal school, Mom got to spend more time with her because the other three were at school. Sometime in September, Mom will start a preschool mom group, we hope.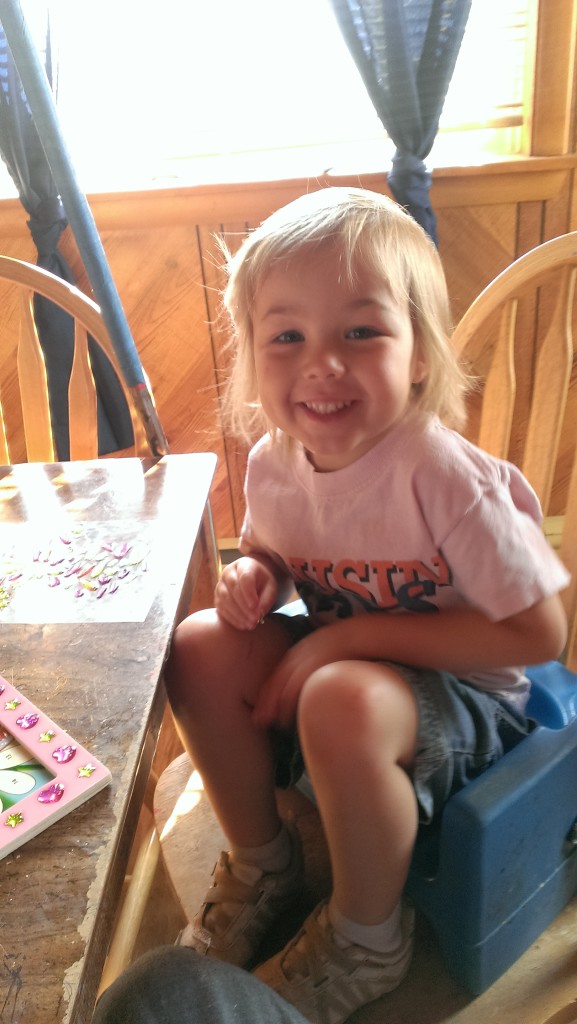 Dad reported that high school is going well. We went to a girls' volleyball game to show our support for the students and plan on attending the football game tonight.
It's been a good week. We're all glad it's finished. And look forward to it doing it all again next week. Hope y'all had a fabulous first week (or second week) of school!