My kids love to climb. They will climb anything. Often I find myself telling them to not climb on the couch, table, or staircase banister. They were so excited when we took them to an indoor climbing arena and told them they could climb on everything thing there. It was a lot of fun watching them climbing the walls at Funtopia in Lehi, Utah.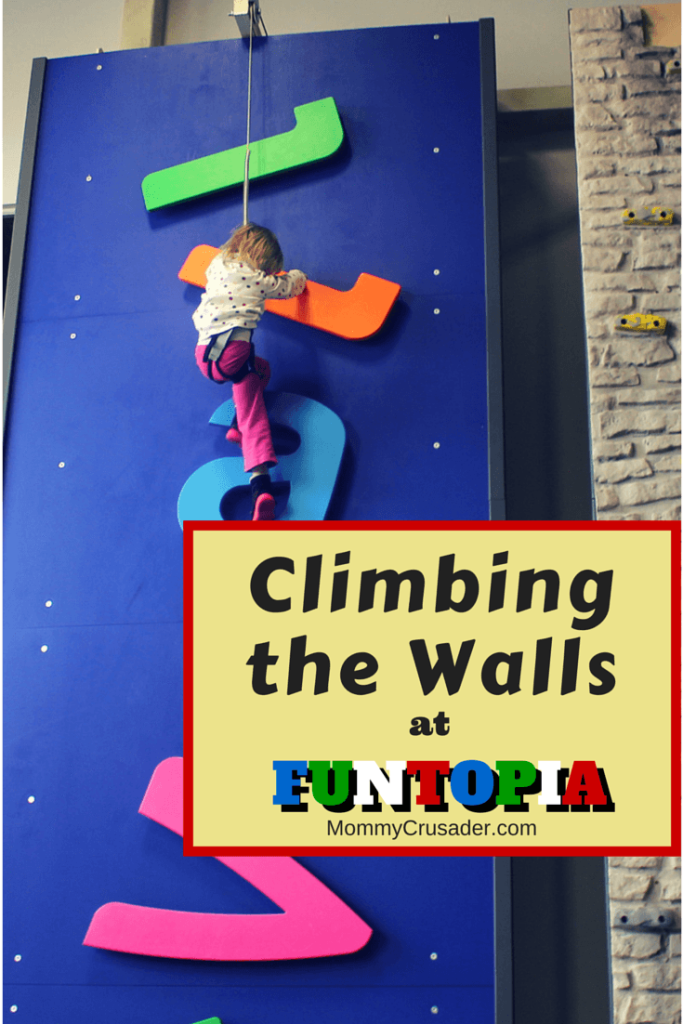 Funtopia gave us entrance to their facility in trade for this review. However, all opinions belong to me and members of my family.
Funtopia is a kid friendly climbing facility. The walls are themed and vary in their difficulty. Some were the traditional rock walls with hand and toe holds common to climbing attractions. Others had hand and toe holds on a timer and disappeared after so long. Some walls had hand holds that only came out if correct answers to the quiz were entered. Other walls were themed as a building on fire, a tree to climb, a night climb, the alphabet – to mention just a few. Also, there were jumping attractions, where participants could jump and climb pillars, climb spider webs, fall from a really tall slide, or stack up what they wanted to climb.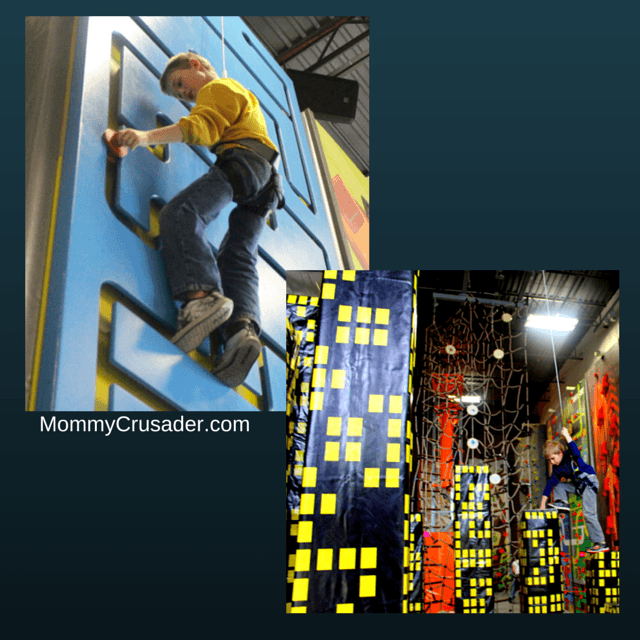 Of all my children, my preschooler surprised me the most. I thought she would have difficulty with the heights and coordination necessary to climb these walls and attractions. I was wrong. She absolutely loved it. She climbed every wall, many times, all the way to the top. She climbed faster than Daddy and wasn't bothered a bit when she slipped and fell a few times. The rest of my kids also enjoyed themselves greatly. They wanted to go back the next day. But my preschooler was by far the champ at climbing that day.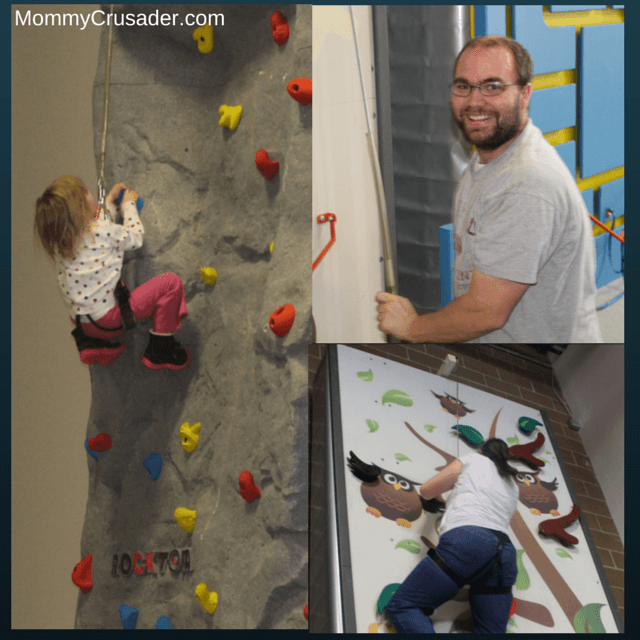 And our toddler (who was obviously too small to climb) was jealous of the whole family, but still a good sport. She added a twist to the attraction with the blocks that could be built and then climbed on. She would take the towers down while the climbers were climbing on top. She liked the reactions she got from her siblings when she did it.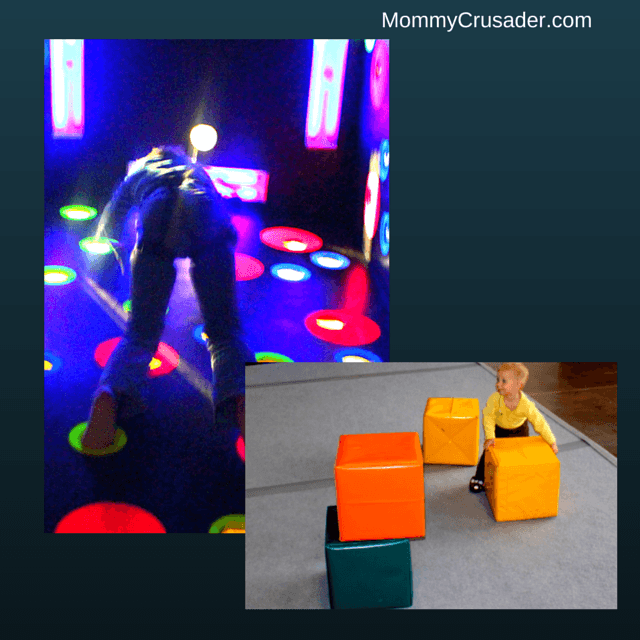 When visitors first come to Funtopia, they fill out release forms. This is done on a tablet and doesn't take too long. It can also be done ahead of time from Funtopia's website. After the waivers are signed, visitors are given safety harnesses and then sent to watch a quick instructional video. The video talks about safety and what to expect at Funtopia. After the video, then it's time for the fun to begin.
We all enjoyed ourselves at Funtopia and all the kids wanted to go back again. One thing that could be improved would be better instructions on some of the more interactive walls. The facility will let parents clip children to the safety ropes, which is great. But some of the best attractions weren't available to us because we didn't know (and couldn't figure out) how to make them work.  We had assumed they were broken, but the group that came in as we were leaving knew how to use them and immediately started climbing them.
Funtopia costs about $18 per person for an hour of time (unless the group is three or larger, then the rate is only $14 an hour). There is a giant slide and a jump that cost $3 each to use and aren't part of the admission cost.
The following is a video of my preschooler using the slide.  They will lift you all the way to the top, but she just didn't have the grip strength to hang on that long.  She still loved it.
We will have to go again, once our toddler is big enough.